Bella Hadid makes out with art director Mark Kalman. Fans suspect a new novel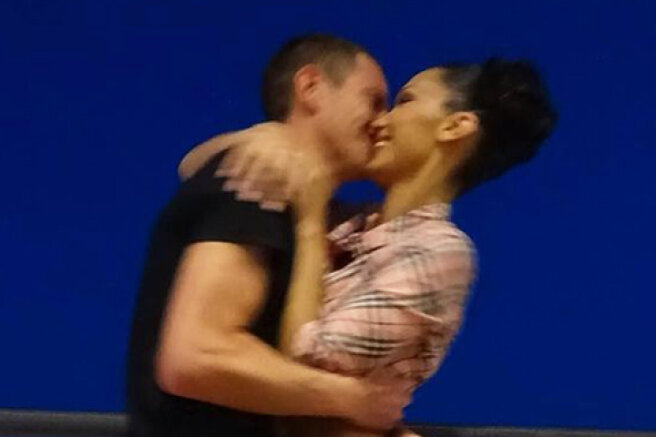 Nothing has been heard about the personal life of 24-year-old Bella Hadid since her next breakup with rapper The Weeknd in 2019. Now the model seems to be ready to finally open a new romantic chapter in her life.
Today, Hadid herself hinted to fans that everything is in perfect order in her personal life. Bella posted on her Instagram a selection of new pictures from Cannes, where she is currently spending time at the film festival. As an intrigue, she put the last photo in the leaflet, in which she gently hugs and kisses with art director Mark Kalman.
The best time of my life. Healthy, in demand and loved,
- Hadid signed a series of new pictures, only fueling rumors about a new romance.
Representatives of the model have not yet provided any official comments on this issue. However, fans have long suspected that there is clearly something more than just a tender friendship between Hadid and Kalman. It is not the first time they are seen together: in early June, paparazzi ambushed the couple during a joint lunch in New York.
Little is known about Bella Hadid's potential new boyfriend. He is an artist and designs album covers for stars, including, for example, rapper Travis Scott. Mark does not like to flaunt his personal life and maintains a closed profile in social networks, which he gave access to three thousand subscribers.
By the way, the 31-year-old ex-boyfriend of Bella Hadid rapper The Weeknd, with whom they were together from 2015 to 2019 with periodic breakups, recently also provoked rumors about a new romance. And not with anyone, but with the 46-year-old Angelina Jolie herself. They were seen together at a dinner at a trendy restaurant in Los Angeles. Now fans are wondering what the meeting between Jolie and The Weeknd really was: a date or just a business dinner. More fans are inclined to the second version, because during this meeting, Angelina and The Weeknd did not even try to hide from reporters and behaved very calm and relaxed.