Sharon Stone got close to the aspiring rapper RMR: "She's definitely having a hot summer"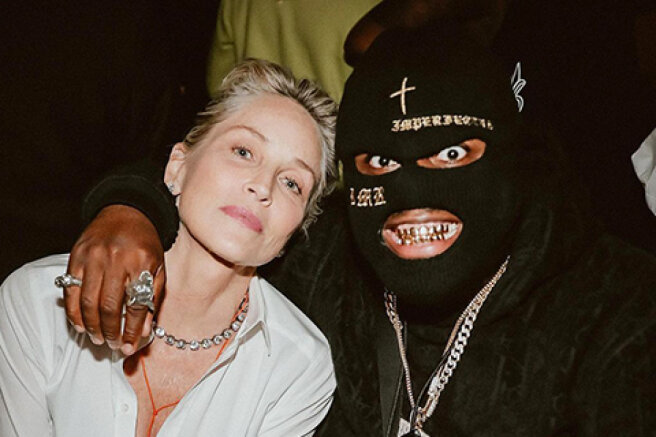 63-year-old Sharon Stone provoked rumors about a new romance — with 25-year-old rapper RMR. Last week, paparazzi noticed a Hollywood actress and an aspiring rapper at once in two Los Angeles nightclubs, where they had fun together. The other day, an insider told Page Six how the couple's relationship is developing.
Sharon is definitely having a hot summer. Recently, she hung out with Drake's ward, rapper RMR. They caressed each other, opened bottles endlessly and danced to hip-hop,
- the anonymous person told.
A person from Stone's entourage clarified that the actress has been spending the last few months in the rapper's company. He also said that RMR is a fan of Sharon's work and especially loves the 1995 film with her participation "Casino". At the same time, he did not immediately hang a label on the relationship between Stone and RMR, but only described them as " a unique friendship":
He has a lot of respect for her and thinks she's pretty damn cool. They enjoy each other's company and hang out a lot together. They are clearly on the same wavelength, and this is a truly unique friendship.Sharon and rapper RMR not only communicate a lot in life, but also actively follow each other on Instagram. The musician puts likes on some pictures of Stone, and she, in turn, writes comments to him under new publications.
Rapper RMR has only recently started his career, but has already become quite famous in the United States. The musician is so devoted to his stage image that even in ordinary life he does not appear in public without a balaclava on his head and gold grills on his teeth. RMR also hides its real name. Perhaps it was the image of an aspiring rapper that inspired Kanye West, who is not the first time hiding his face under a balaclava. So at today's Balenciaga show, held as part of the Haute Couture Week in Paris, the rapper again appeared in a black mask.
Recall that after her divorce from the vice president and editor of the San Francisco Chronicle newspaper Phil Bronstein in 2003, Sharon Stone had several vivid novels. In 2016, she met with sports agent Lenny Cooper, two years later she had an affair with Angelo Boffa, who was almost 20 years younger than her, and then tried to build a relationship with journalist Enzo Curcio. Over the past few years, the star has openly stated that she is single, but constantly sits on dating apps. At the same time, Sharon admitted that she absolutely does not need a man and independently copes with the upbringing of three adopted sons.