The former chief of staff of Meghan Markle and Prince Harry spoke about working with them: "Talented and creative leaders"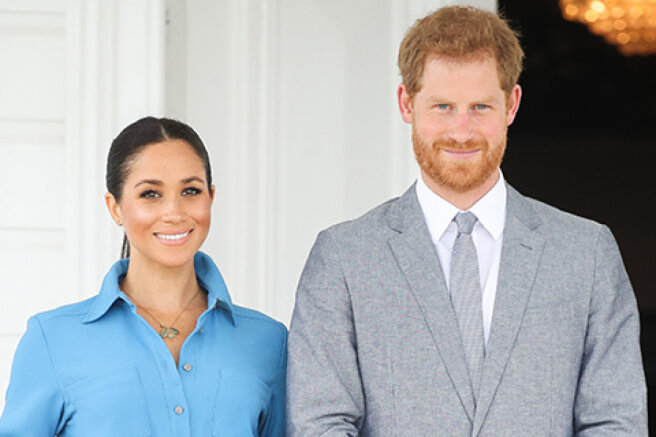 Recently, one of the former employees of 39-year-old Meghan Markle and 36-year-old Prince Harry shared his experience of working with them. Catherine Saint Laurent, who previously served as the head of the administration of the Duke and Duchess of Sussex, was delighted with the cooperation with the couple and explained what she admired so much about her former bosses.
It was an incredible experience. Harry and Meghan are incredibly talented and creative leaders,
- said Saint-Laurent in an interview with the publication The Cut.
Catherine began working with Harry and Meghan in April 2020, when they officially retired from their royal duties. A year after that, Saint-Laurent moved to the position of adviser to the public organization of the spouses Archewell, named after the couple's two-year-old son Archie.
I believe that they have the potential to become very influential leaders in the field of social impact. I am happy to remain a part of this and I am optimistic about the future of their company,
Saint-Laurent shared her opinion.
Recall that a few months ago, several former employees of Meghan Markle spoke about working with her quite differently. Then employees of Buckingham Palace said that the Duchess systematically bullied and bullied her staff while still a senior member of the royal family.
Buckingham Palace has promised to conduct its own investigation, but its results have not been published. Representatives of Meghan and Harry categorically denied the loud accusations against the Duchess.
Let's just call it what it really is — a calculated smear campaign. Its main goal was to mislead the public and spread disinformation. We are disappointed that the slander about the Duchess has received the trust of media representatives,
- this is how representatives of Meghan Markle and Prince Harry commented on the unpleasant incident.