Sienna Miller has fueled rumors of an affair with billionaire Archie Keswick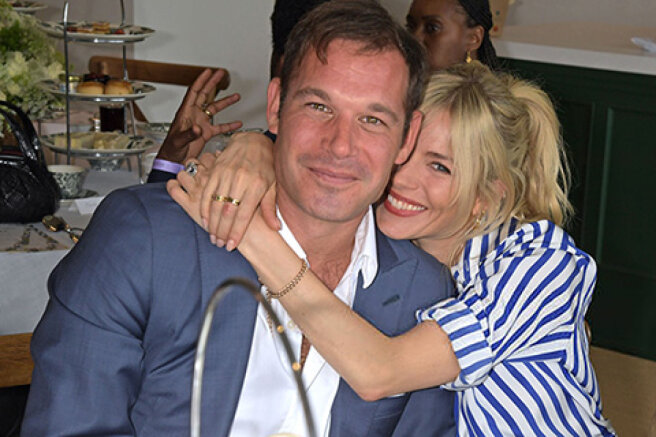 Rumors about an affair with 40-year-old Archie Keswick, 39-year-old actress Sienna Miller provoked a month ago. Then the couple was noticed together on a walk in New York. However, despite the fact that they held hands, it was too early to talk about their romance: Sienna and Archie are old friends, so the nature of their meeting was not completely clear. However, yesterday they went out together again. The couple visited the Wimbledon tournament and again gave a reason to talk about their romantic relationship. They were holding hands again, and on the podium Sienna was gently snuggling up to her companion and hugging him.
Archie Keswick is the son of Simon Keswick, a former director of the Hong Kong-based multidisciplinary conglomerate Jardine Matheson. Archie himself owns the Mandarin Oriental Group hotel chain.
According to the Sunday Times list, the Keswick family's fortune is about nine billion dollars. Like his father, Archie was educated at Eton — he graduated from the University of Edinburgh with a bachelor's degree. He is called one of the most enviable grooms in the UK.
Little is known about his personal life. He was not married, but was engaged to model Alice Rugge-Price, a friend of Princes William and Harry. Why it didn't come to the wedding is unknown.
The last boyfriend of Sienna Miller, which was known to the public, was Lucas Zwirner, with whom she broke up last fall. The couple was even suspected of being engaged.
The star was also engaged to actor Jude Law, but they never tied the knot — the couple broke up because of Lowe's infidelity. The attempt to give the relationship a second chance also ended in failure for them.
Sienna Miller is raising an eight-year-old daughter, Marlowe, from actor Tom Sturridge.