The court released the comedian Bill Cosby accused of rape: 60 women opposed him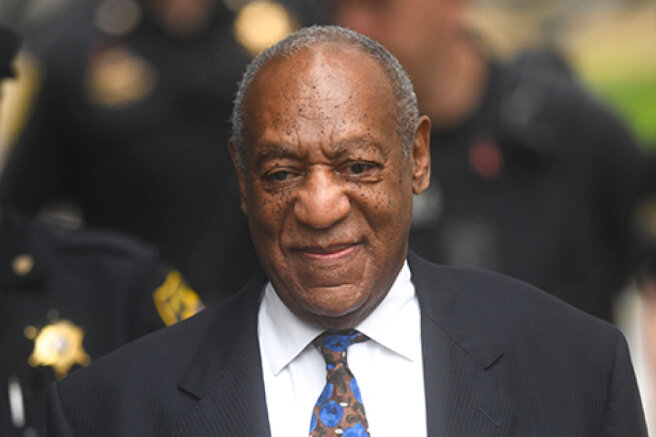 83-year-old American comedian Bill Cosby was released from prison. He was serving a sentence for sexual assault and managed to serve two years out of ten. More than 60 women filed lawsuits against him, five victims testified in court. The Supreme Court of Pennsylvania overturned the 2018 conviction due to the fact that the verdict was issued with violations of the law. It turned out that in 2015, Bill testified against himself in another, already closed case, having agreed on a deal with the investigation. Under the terms of this agreement, the actor's testimony could not be used to bring new charges against him and re-examine the case, which happened in 2018.
I have never changed my position or my history. I have always maintained my innocence. Special thanks to the Supreme Court of Pennsylvania for its loyalty to the law,
  Bill Cosby commented on his release on Twitter, thanking fans and friends for their support.
After the verdict was overturned, lawyer Gloria Allred, who represented the interests of several injured women, said:
Today's decision by the Pennsylvania Supreme Court to overturn Bill Cosby's conviction should be devastating for Bill Cosby's accusers. My heart goes out especially to those who bravely testified in both of his criminal cases.
Allred added:
Despite the decision of the Pennsylvania Supreme Court, it was an important fight for justice, and although the court overturned the conviction on technical grounds, it did not justify the behavior of Bill Cosby. The court's decision should not be interpreted as a statement or conclusion that he did not participate in the actions of which he was accused.
In September 2018, the court sentenced Bill Cosby to ten years in prison. The terms of the sentence implied that Cosby could apply for early release, but not earlier than after three years of imprisonment. He was released earlier.
Cosby was serving a sentence for the rape of Temple University employee Andrea Constand. The woman claimed that in 2004, Cosby drugged her with sleeping pills and raped her three times at his home in Philadelphia.
When the sexual assault occurred, I was a young woman full of self-confidence and looking forward to a bright future full of opportunities. Now, almost 15 years later, I am a middle-aged woman who has spent most of her adult life in shackles, unable to fully recover or move forward,
- Andrea told me after Cosby was convicted.
As we noted above, more than 60 women filed lawsuits against Bill, the winner of the Emmy, Golden Globe and Grammy awards. Most of these accusations were refuted by the defense. At the 2018 trial, five rape victims who suffered from Cosby testified. Famous model Janice Dickinson said that in 1982, Cosby raped her, having previously drugged her, and actress Sofia Vergara said that the showman harassed her live on air.
The media fear that the release of Bill Cosby will force prosecutors to request more lenient sentences for those involved in such cases. He was one of the first celebrities convicted during the spontaneous emergence of the Me Too movement, which supports victims of sexual violence.