About children, happiness and love: 25 inspiring quotes from Princess Diana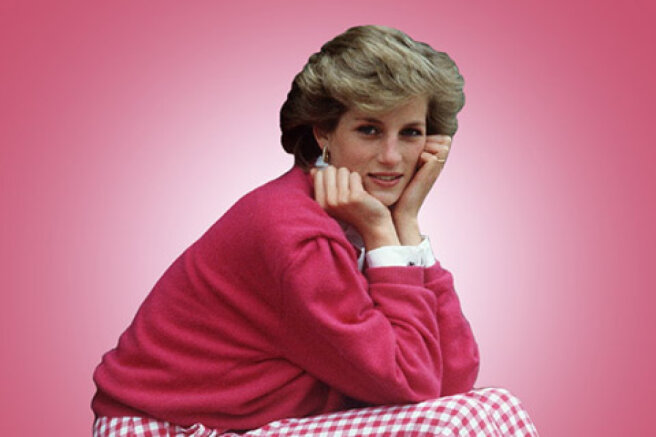 Today, Princess Diana would have turned 60 years old. But at the age of 36, her life was tragically cut short — the Princess of Wales died in a car accident. Nevertheless, the memory of her is alive: Diana's human qualities, her attitude to life, courage, style and charity are still admired by people around the world. On the occasion of her birthday, we have collected the most vivid and inspiring quotes from Lady Dee.
About mother's love
The mother's hands are calming better than anything else.
About the family
Family is the most important thing in the world.
About the sons
I want my boys to understand people's emotions, that they are defenseless, their sufferings, hopes and dreams.
I love my children. Without them, I would have been lost.
I will fight for my children at any stage so that they can reach their human potential and fulfill their social duties.
About love
If you find someone you love, hold on to him.
About kindness
Do good without expecting a reward for it, and know that one day someone may do the same for you.
About happiness
When you are happy, you can forgive a lot.
Nothing brings me more happiness than trying to help the most vulnerable people in society. This is a good and important part of my life, a kind of fate.
About the rules of life
I don't follow the rules. I listen to my heart, not my head.Do what your heart tells you to do.
About the work
My job was to meet people and love them.
About helping people
Wherever I see suffering, I want to be there to do everything in my power.
I want to walk into a room, whether it's a hospital for the dying or a hospital for sick children, and feel that I am needed. I want to do, not just be.
We all need to show how much we care about each other and ultimately about ourselves.
About the desire to become a queen
I want to be a queen in the hearts of people. But I don't see myself as the queen of this country.
About the main problems of society
The most important disease these days is that people feel unloved. I know that I can give love for a minute, half an hour, a day, a month, but I can do it. And I am very happy to do it and I want to do it.
The biggest problem in the modern world is intolerance.
About material values
I don't want expensive gifts, I don't want to be bought. I have everything I want. I just want someone to be close to me, so that I feel safe and protected.
About supporting people
The kindness and loyalty of the audience helped me through some of the most difficult periods. Your love and devotion made my path easier.
About life
Life is just a journey.
About me
I am not a political figure. I am a humanist. I always have been and always will be.
I don't know how to hide my feelings.
Don't call me an icon. I'm just a mother trying to help.
Call me Diana, not Princess Diana.