Britney Spears spoke about a vacation in Hawaii with boyfriend Sam Asgari: "There is still a lot to come"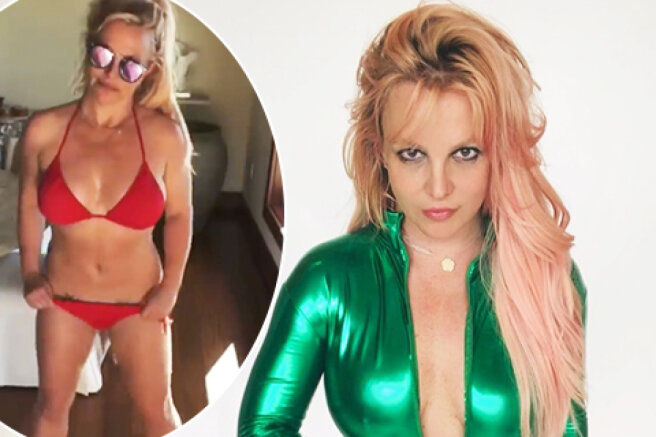 Last week, 39-year-old Britney Spears made several shocking statements in court against her father during the next custody hearing. Just a few days after that, the pop star, along with her 27-year — old lover Sam Asgari, flew to restore her emotional state to one of her favorite places in the world-the Hawaiian island of Maui.
A few hours ago, Britney posted a video on her Instagram, edited from footage taken in Hawaii. In the video, Spears shows the tropical landscapes surrounding her and herself in a red bikini while relaxing on the beach. The star admitted that she was glad to be back on the island, and also hinted that great achievements are waiting for her next.
Damn it, I did it again! Maui, part two. Today, these shots are even more relevant, even though they were shot yesterday! I drive the cheapest car known to mankind, but it's incredibly fun. I like to listen to the sound of the ocean at night from the balcony, as well as the laughter of other people. Here I feel unity, and it is infinite. Here I am playing on the beach and making angels on the sand on the ocean coast. There is still much to come, much to share and dream about, even more to hope and pray for. May the Lord bless us all— " Britney addressed her fans around the world.
Sam Asgari also tells in his Instagram how his vacation in Hawaii is going with his beloved. Sam showed that they not only relax all day on the ocean coast and in the hotel pools, but also devote time to sports, regularly visiting the gym.
Recall that the first personal appearance of Britney Spears in court against her father caused a great stir in the media. During the hearing, the singer admitted that she had been suffering for many years from the guardianship established over her back in 2008. Britney said that her father for many years exploited her for personal gain, forced her to take mind-destroying drugs, and also forbade her to get married and have children.
After Britney's speech in court, she was supported by many star colleagues, including ex-boyfriend Justin Timberlake, as well as her ex-husband and the father of her two sons, Kevin Federline. The latter only stated that he wants Spears to be happy and healthy.
If she can be like this without guardianship, it will be amazing,
- says Kevin, who prefers to stay away from all the squabbles associated with the custody procedure over the star.