Nicole Scherzinger travels with boyfriend Tom Evans in Europe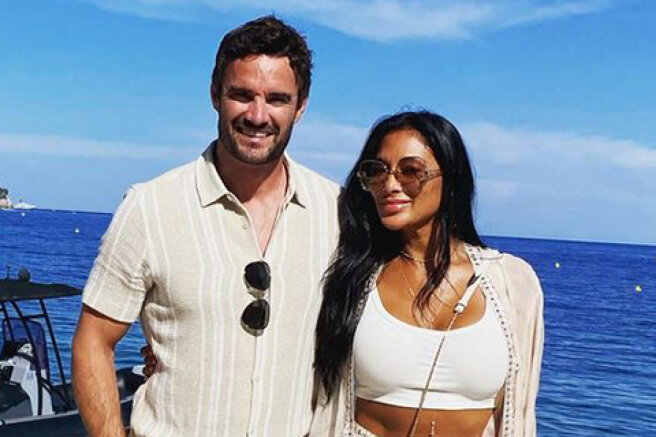 For the second week now, Nicole Scherzinger and her lover Tom Evans have been traveling around Europe. Their big journey began in Portugal, where a member of the popular girl band Pussycat Dolls and her boyfriend enjoyed the local rocky beaches and sand pits and took colorful photos for Instagram.
The other day, Nicole moved to Monaco with her 36-year-old lover. In a tiny state on the Mediterranean coast, the star couple spent only a few days, after which they went to Italy to Lake Como.
Here, in one of her favorite places on the planet, Nicole celebrated her 43rd birthday today. In a post published on the eve of her birthday, Scherzinger shared her thoughts about a gradual return to normal life after the coronavirus pandemic.
Feed the fire inside yourself with gratitude. Today, during meditation, I reflected that we often work on achieving our next goals, forgetting to stop and admit that we have already moved far enough. By the time we reach our goals, we are already inventing new important things for ourselves — this is a natural manifestation of ambition. As life returns to normal, I try to appreciate everything that surrounds me. This week I am grateful that I am in one of my favorite places and can do what I love most in the world-sing! I am grateful for a new week, a month, a new journey! And what are you grateful for today?
Nicole asked her subscribers.
Scherzinger previously expressed gratitude to the universe for having met Tom on her way. The singer met the former rugby player in the fall of 2019 on the set of the X Factor show, where he was a participant, and she was on the judging team. The couple's romance spun rapidly, but they confirmed their relationship only at the beginning of 2020.
In November of the same year, Nicole congratulated her lover on the first anniversary of the relationship, said that she asked God for him, and confessed her love to Him. According to rumors, the couple is serious: they have already introduced each other to their families, and in the near future they are planning to purchase a joint property and are already thinking about an early replenishment.