Justin and Hailey Bieber are on vacation in Greece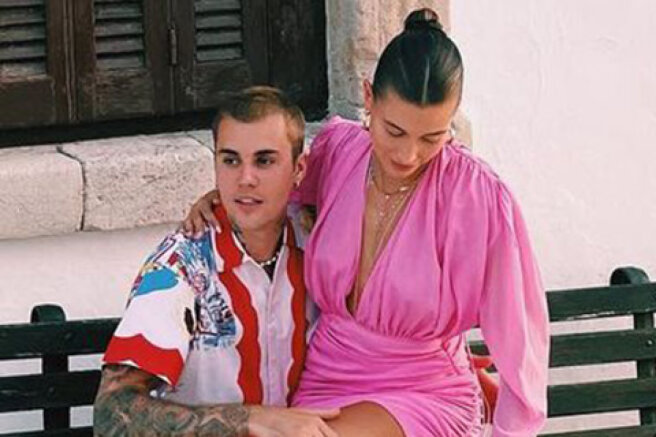 27-year-old Justin Bieber and his 24-year-old wife Haley are not in a hurry to return home. Having gone on vacation more than a week ago, they continue their journey through Europe. Now the couple are spending time in Greece, where they feel very comfortable due to the lack of a large influx of tourists.
Justin and Hayley calmly walk through the streets, go to local restaurants where they taste national dishes, and enjoy the sunny summer weather.
The spouses spend their holidays more than productively. If in Greece they behave like real tourists, then in France they had to remember their star status — the couple met with the country's president Emmanuel Macron and the first lady of France Brigitte Macron. Why exactly Haley and Justin were awarded such an honor is unknown. But, according to Western press reports, the French president and his wife discussed with the Bieber couple issues related to youth and the climate.
However, the network criticized the president, who decided to discuss the problems of French youth with a foreign performer, and popular stars who got for the choice of outfits.
An example of how not to dress for such meetings. Justin, your wife is dressed inappropriately. Who dresses like this for a meeting with the president? It's so tasteless!
- wrote netizens.