Kevin Federline reacted to Britney Spears ' statements in court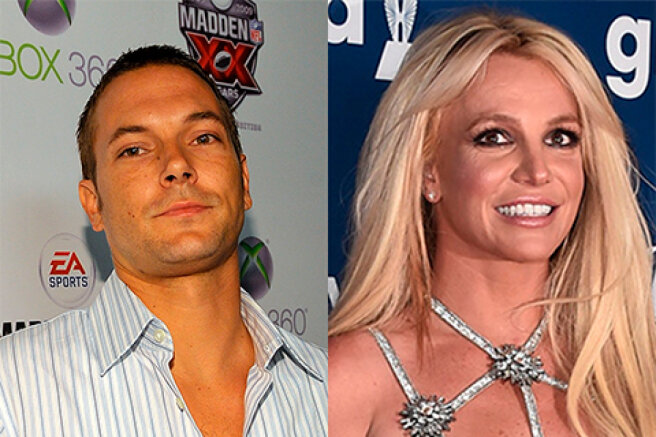 The ex-husband of 39-year-old Britney Spears, dancer and model Kevin Federline shared his feelings after the meeting, at which Britney made sensational statements.  
43-year-old Kevin said the following about the custody of her by her father and the restrictions imposed on her:
All I want for Britney is for her to be happy and healthy.
Kevin's lawyer Mark Vincent Kaplan reported on June 25 in a comment for E! News his words:
Kevin feels that the best thing for his children is for their mother to be happy and healthy. If she can be like this without guardianship, it will be amazing.
He also said that Kevin "stays away" from the custody procedure and "just hopes that everything will go well."
Explaining Kevin's position, the lawyer continued:
He wants her to be a happy person, because that would make her a happy mother. And from her comments, it is obvious that she is under enormous pressure. People who are under pressure sometimes do not make the decisions that they would have made if they were completely left to their own will.
We are talking about a meeting that happened the other day and at which Britney made shocking statements. She said that because of her father's guardianship, she could not get married and give birth to children (an intrauterine device was installed against her will). She has also been unable to manage her funds for many years and is generally recognized as incapacitated and in need of guardianship. Kevin had supported Britney in her lawsuits with her father before this meeting.
The 39-year-old pop star has two children together with Kevin Federline-15-year-old Sean and 14-year-old Jayden. Kevin and Britney were married between 2004 and 2007.
Recall that after the divorce of Britney Spears with Kevin Federline, the children remained to live with their father. The couple also had disagreements on the topic of separate custody. In 2019, after a scandalous incident between Britney's father and Sean (then Federline accused Britney's father of beating his grandson), Spears received 30% custody of the boys.
If she can behave in a way that does not endanger herself or her children if they are under her care, Kevin would be very happy to terminate custody of her,
- Kevin's lawyer said the other day.
Three days ago, Britney's former lover, singer and producer Justin Timberlake also supported his ex-girlfriend on Twitter.
After what we saw today, we should all support Britney. Regardless of our past, good or bad, and no matter how long ago it was... What is happening to her now is simply wrong. No woman should ever be restricted in making decisions about her own body,
- Justin wrote.