After the court appearance: Britney Spears with boyfriend Sam Asgari is vacationing in Hawaii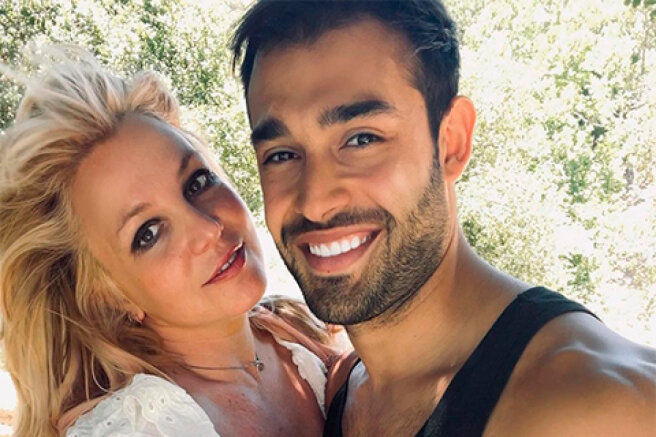 Just a few days after the shocking statements in court, 39-year-old Britney Spears was spotted on vacation with her boyfriend, 27-year-old Sam Asgari, in Hawaii.
The couple went on a trip on a jet, from which Britney and Sam posted funny videos on instagram. And although they have not yet had time to share their vacation photos with subscribers, you can already find photos of happy vacationers on the network — paparazzi captured (unfortunately, these pictures are not yet available to us) Britney and Sam on sun loungers near the pool.
In the photos, the lovers look happy. On this day, Britney was wearing a wide-brimmed straw hat and sunglasses, almost completely hiding her face. The singer chose a separate pink swimsuit with a leopard border for sunbathing.
Later, the couple went to refresh themselves with soft drinks. Britney put on a white T-shirt and denim shorts with deep slits. Britney's boyfriend preferred to move around topless, showing off a sporty figure. Sam, we recall, is a bodybuilder and a model. His affair with the singer has been going on for more than 5 years. Sam has often spoken publicly in support of Britney.
The spontaneous vacation took place with the lovers shortly after Britney shocked the world with statements in court — the singer begged a Los Angeles judge to release her from the guardianship of her father. On June 23, Spears spoke for the first time about her suffering. Britney reported that she had an intrauterine device installed against her will. While the zero star noted that she wants to be able to get married and have a child.
The decision on guardianship, appointed by the courts, gave Britney's father for a long 13 years almost complete control over her life and a fortune of $ 60 million.