Angelina Jolie visited a refugee camp in Burkina Faso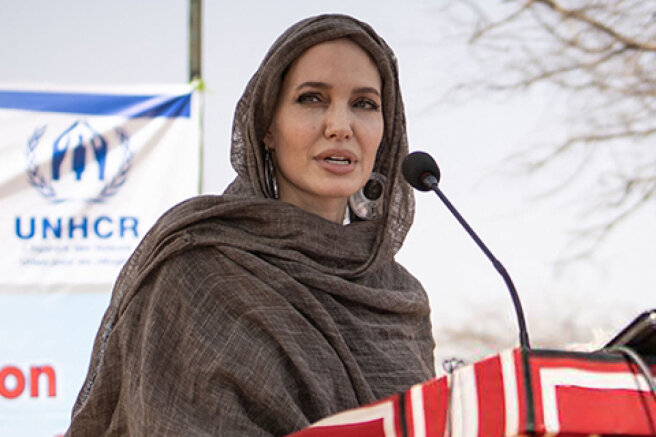 Angelina Jolie, 46, has been doing charity work for years as a UN goodwill ambassador. Yesterday, the Oscar-winning actress went on her next mission: Angelina visited the West African state of Burkina Faso and spoke to local residents.
Jolie's visit was timed to coincide with World Refugee Day, which was celebrated yesterday along with Father's Day. The actress, accompanied by Burkina Faso's Interior Minister Alpha Barry, arrived at the ceremony by helicopter. Angelina came out to the audience in a headscarf. In her speech, Jolie noted that she had never been so concerned about the situation of refugees in the world as she is today.
The truth is that we are not doing half of what we should be doing to find solutions that allow refugees to return home. We also do little to support host countries such as Burkina Faso. These States have survived for many years only thanks to the humanitarian assistance needed to provide basic support and protection,
Jolie said.
Angelina added that the refugees are suffering because the situation is getting worse every day, even despite the efforts of the authorities of Burkina Faso and their partners. The star called on all concerned to help solve these important problems.
Jolie has been involved in charity work for many years and always tries to draw public attention to the problems of refugees. For the past 20 years, the actress has been celebrating World Refugee Day in different countries, which especially need her support and participation.