Hailey and Justin Bieber spend their vacation in Paris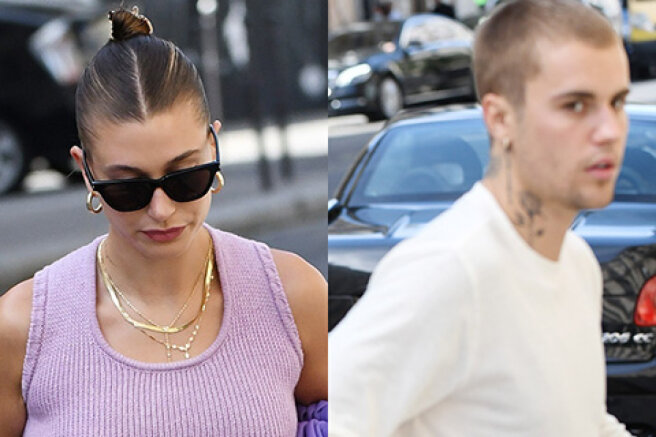 Easing coronavirus restrictions in many European countries is now almost the main priority when choosing a place to stay. This is probably why many celebrities who missed traveling during the pandemic also rushed to Europe. So, from sunny California to France recently flew 27-year-old Justin Bieber and his 24-year-old wife Hayley.
The couple started their journey with one of the most romantic cities in the world — Paris. However, after arriving in the French capital, the first couple went not to a cozy restaurant, where they could enjoy fine local cuisine and excellent French wine, but to go shopping. However, Paris is no less famous for shopping and luxury boutiques, so this is not surprising.
The truly summer weather allowed the model to wear a mini skirt and a top in a lilac shade. Hailey completed the look with black patent leather loafers. Hailey's outfit highlighted her golden skin tone-the girl recently vacationed with Kendall Jenner and other friends in Mexico and managed to tan.
It seems that Justin now fully trusts his wife and does not worry when he and Hayley spend time separately. In the first year of marriage, the singer and the model did not trust each other, as Bieber openly told in an interview with GQ.
There was just a lack of trust between us — " he said.
Over time, they, as they say, got used to each other and now live soul to soul. This year, the couple will celebrate their third wedding anniversary. According to Hayley, the secret to their happy marriage lies in faith — she and her husband are both religious people.
If it wasn't for our faith, we wouldn't be together.,
- she confessed.