Prince Charles to strip son of Prince Harry and Meghan Markle of royal title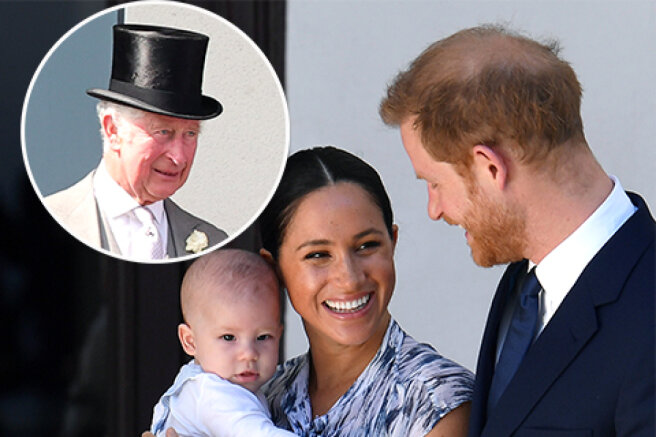 When 72-year-old Prince Charles becomes king, he plans to strip the title of the firstborn of Prince Harry and Meghan Markle. This is reported by The Daily Mail.
As the first in line to the British throne, Prince Charles is going to change the legal documents so that his grandson Archie will never become a prince. This will solve the problem that was raised by ordinary Englishmen — citizens demanded to reduce the number of monarchs, since too much taxpayer money is spent on their maintenance.
After the move of 36-year-old Prince Harry and 39-year-old Meghan Markle to the United States, residents of Britain expressed dissatisfaction with their behavior. In June, a petition was even created, signed by tens of thousands of people, asking them to strip members of the royal family of all their titles.
The petition was initiated by the "chronicler of the royal family", writer Colin Campbell. She, like all the signatories of the petition, believes that the departure of Prince Harry and Meghan Markle harms the image of the royal family.
It is known that Meghan Markle made a number of accusations against the royal family in a scandalous interview with Oprah Winfrey. It is noteworthy that Harry and Meghan learned about the desire of Prince Charles to deprive their son of the title just the day before the recording of the show. This is reported by The Daily Mail. Speaking to Oprah, Meghan recalled that when she was pregnant, some members of the British royal family "said that they did not want him (then the future child of Meghan and Harry — Approx.ed) was a prince or princess."
A source from the entourage of Meghan and Harry reports that they are unhappy with the news about the possible deprivation of Archie's title of prince. Residents of Britain, who did not sign the petition, believe that the couple will be able to reconcile with the royal family.
Recall that on June 6, Meghan Markle and Prince Harry became parents for the second time. The newborn daughter was named Lilibet Diana in honor of the great-grandmother of Queen Elizabeth and the deceased mother of Harry, Princess Diana.