Meghan Markle has revealed that her book for children shows "the other side of masculinity"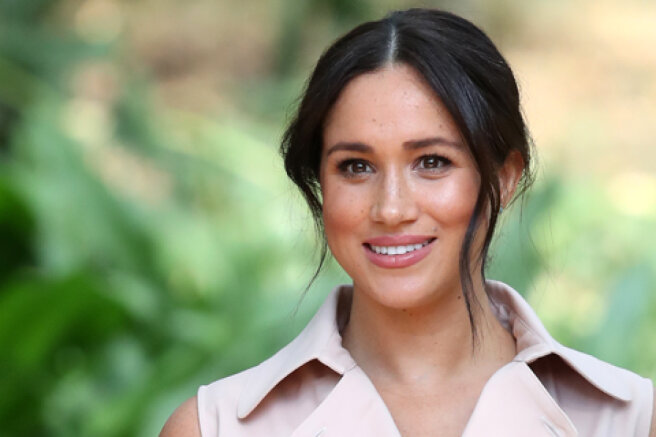 The New York Times has announced Meghan Markle as the best-selling author. The 39-year-old Duchess of Sussex is now officially a bestselling author in the children's book category.
The illustrated story" The Bench " by Meghan was published a few days after the birth of their second child with Prince Harry-daughter Lilibet Diana Mountbatten-Windsor.
On the official website of her Archewell foundation, Megan shared the news about the success of the book and thanked everyone who was involved in the creation of this project.
The book "The Bench" begins as a poem dedicated to her husband Prince Harry, and tells about the connection that exists between him and their two-year-old son Archie.
Although this poem began as a love letter to my husband and son, I am pleased to see that universal themes of love resonate in communities everywhere,
Megan said of her story.
She also talked about what prompted her to write the book:
To portray the other side of masculinity, based on connection, emotion, and gentleness, is to model the world that many would like to see around their sons and daughters.
This project is very personal for the Duchess. The illustrations, created by animator Christian Robinson, whose portfolio includes cartoons for Pixar, explicitly portray members of the royal family as heroes.
This is a story about the special bond between father and son, seen through the eyes of a mother,
- this is how Megan describes her book, not hiding her joy at the success it has caused.
In many ways, the quest for a more compassionate and just world begins with core values,
— such a philosophical attitude to life, finding joy in simple things, such as communicating with children, with society, with animals — this is what inspires the Duchess for many years. These thoughts help her cope with the pressure that is being put on their family after the scandalous interview with Oprah Winfrey. Moving to America, refusing to represent the royal family, a possible truce with the queen-a lot of things have happened in their family recently.
In her recent annual address to The Mayhew Foundation, which she supports, Meghan wrote:
When I think about 2020, I always come back to the importance of community and connections. We found new ways to be close and support each other in this shared crisis. For many of us, it became easier if we had our pets around.
Describing the events of the past year, including the global pandemic, as "a process of overwhelming grief, growth, and gratitude," she noted "the therapeutic effect of having an animal around."":
We found a sense of comfort and comfort in their company.
Meghan also supports the Smart Works Foundation, a British organization that helps unemployed people and women who find themselves in a difficult life situation to find a job.