Madonna with boyfriend Ahlamalik Williams on bike ride in New York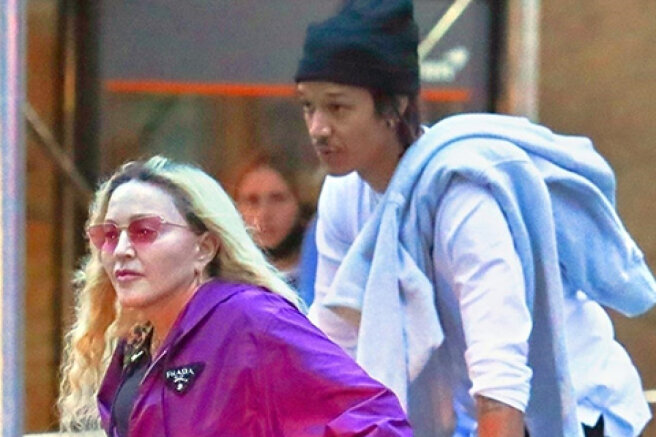 Now 62-year-old Madonna is traveling in the United States. Recently, she and her children visited their father, Silvio Ciccone, in Michigan and congratulated him on his 90th birthday, and recently went to New York. The company of the star was her 27-year-old lover, dancer Ahlamalik Williams. On Sunday, the couple was filmed on a joint bike ride around the city.
The star has been dating Williams for more than a year. During this time, he managed to become a real member of her family and became close to the singer's adopted children: 15-year-old David Banda, 15-year-old Mercy James and eight-year-old Stella and Esther. Madonna's two biological children, 24-year-old Lourdes and 20-year-old Rocco, live separately from their mother, but Ahlamalik gets along well with them.
The star has known Ahlamalik for many years — he auditioned for her Rebel Heart tour in 2015. The romantic relationship between them began in 2018, but for a long time they hid it. Only two years later, the star declassified his novel. Despite the opinions of skeptics, insiders say that she is very serious about Williams and is thinking about a joint future.
The couple spent the quarantine last year together, and, according to the artist, she could not have asked for a better companion for this than her boyfriend.