Kim Kardashian spoke for the first time about the problems in her marriage with Kanye West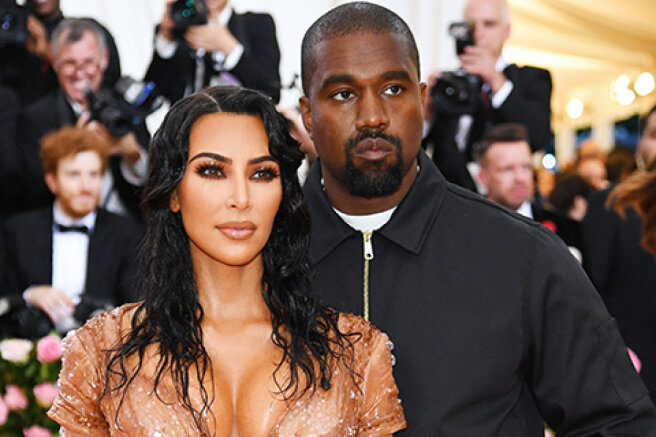 The divorce of 40-year-old Kim Kardashian and 43-year-old Kanye West was first discussed at the beginning of the year, but the couple themselves did not comment on their separation. However, yesterday aired the next edition of the reality show "The Kardashian Family", the main topic of which was the problems in the marriage of Kim and Kanye.
In the show, Kim spent time with her family on Lake Tahoe. When she entered the house that she and her family rent, she was furious about seeing a tray of cookies in the kitchen because she didn't want to gain weight during the trip. After that, she said that she wanted to go to her room and never come out. Her younger sister Chloe explained the reasons for this behavior:
Kim has been fighting for her relationship, and it's hard, which is why she's venting her anger and being sad. Sometimes you take it out on something that has nothing to do with what's going on. Cookies have nothing to do with it,
— No, " she said.
After that, the sisters talked, and Kim admitted to Khloe that there is no enmity between them and Kanye.
There is no struggle. Now everything is calm, and I just live with it,
— No, " she said.
Khloe revealed that Kim and Kanye had a fight right before the family trip, so her sister is very worried.
And then, with tears in her eyes, Kim told her sisters what led to their breakup with her husband.
Honestly, I can't take it anymore. Why am I still where I've been stuck for years? He goes to a different state every year. And I have to be with him to raise the children. And he's a great father, he's done an amazing job. I think he deserves someone who can support him every step of the way, follow him everywhere, and move to Wyoming. I can't do that. He should have a wife who will support him in everything, will travel with him and do everything for him,
Kim said.
After that, she said that she feels like a failure, because she can not be the wife that, in her opinion, Kanye needs.
Kim filed for divorce from her husband in February, two months after the episode was filmed. According to rumors, the couple divorced without scandals. In the marriage, the couple had four children. West is asking the court for joint legal and physical custody of them.
Listen best USA radio on onlineradioUs.com :