Libresse scandal: the company was accused of hating women for the phrase " people who menstruate"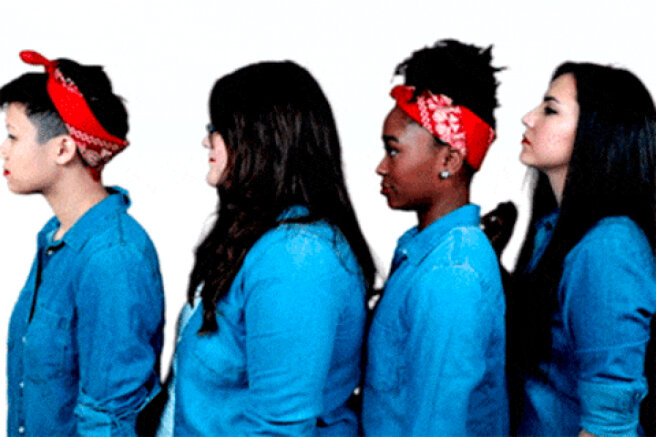 The other day, Libresse, a well — known manufacturer of feminine hygiene products, was at the center of the scandal.
It all started with the fact that the company began to use the phrase "people who menstruate" instead of the word "woman". The company argued that it did not want a repeat of the scandalous story that happened to the writer J. K. Rowling. Recall, the author of the "Harry Potter" saga was outraged by this wording, after which she was accused of transphobia, since transgender people also have menstruation.
The scandal broke out in the official group of the company in the social network "VKontakte", where this picture was published. The discussion was picked up in various public places, and the situation was also actively monitored in our blogs.
When a user of the social network drew attention to the phrase about people with menstruation, the official representative of the group replied to her as follows:
We do not want to repeat the fate of J. K. Rowling and try to be politically correct in our expressions. Yes, menstruation is not only for women,
"No," he said.
However, the company was accused of expressing its disrespect and even dislike for women in this way.
It is a pity that you prefer to sacrifice women for men who have too few privileges. Menstruation occurs only in women. Not "womb carriers", not "menstruators". It is sad that even in female physiology, women are erased. It is a pity that we will have to abandon the product — it is not bad, but I do not want to support misogyny,
- one girl commented on the company's response.
Another became disillusioned with Libresse because the company doesn't fight gender stereotypes.
I liked your posts so much. They were a breath of fresh air for women. But instead of continuing to support women, to fight against gender stereotypes, you decided to support them, so that, God forbid, men would not be offended that women have periods and your products are for women. You should be ashamed of yourself,
— she wrote.
The company did not apologize for the publications and comments and began to defend its position, rather boldly responding to its customers in social networks: they congratulated one girl on the menopause, after she said that she refused their products,and the other was openly rude.
In the same manner, the Libresse representative continued to respond further when their SMM specialist wrote that Elon Musk wants to go to Mars because there are too many menopausal women on Earth.
Despite the fact that the scandal did not come out in the public field, a few days later the company still decided to make an official apology, and today it released a statement in its social networks.
Sometimes we have a sense of humor. Sometimes we don't have the tact. And it can offend, which is what happened. But we always hope for dialogue. We really screwed up with the menopause comment. And the Elon Musk joke sucks, too. Now we want to apologize to everyone who was hurt by this. Menopause is a difficult period of life, and it deserves respect, not jokes. Perhaps one day the attitude to the lack of a cycle will be different, but as long as it hurts at least one of us, we will be careful in our statements. And yes, we are still the brand that wants to make life better, not the other way around,
- it says.
However, netizens did not accept the company's apology and felt that this attempt was no less offensive than the previous messages.
Very well you built a post in which you never used the word "women". It is women who expect you to apologize.Who are you apologizing to? In front of people who menstruate or in front of women? Some have not only no tact, but also the slightest respect for their audience. There wasn't and there isn't. Finally, consult with a woman. And fire the public relations manager, who a priori considers all women to be fools and inferior to themselves,
- the girls continue to be indignant.