Kate Middleton joked that she would buy Prince William a Spider-Man costume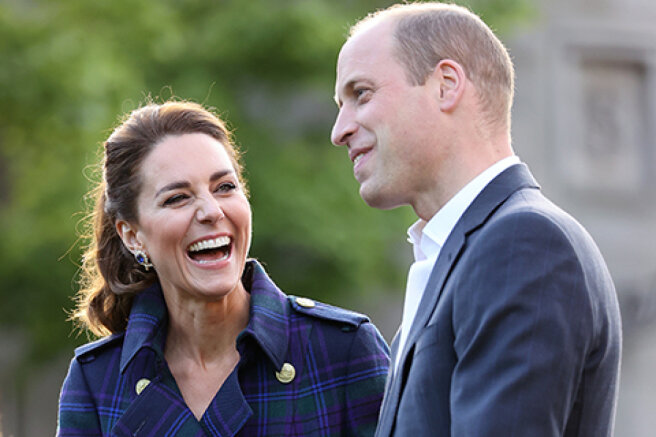 Last year, during a lockdown announced due to the coronavirus pandemic, Kate Middleton launched the Hold Still photo project. Any resident of the UK could send pictures that would capture the moments of life in the conditions of universal quarantine. The project, the results of which were summed up at the end of last year, has become so successful and popular that it is still being discussed. And all the attention, of course, is paid to the heroes of the photo project. Kate spoke to them personally to learn more about their stories.
So, in the social networks of the Duke and Duchess of Cambridge, there were recordings of telephone conversations with the finalists of the national competition. And yesterday, a video was published that is unlikely to leave anyone indifferent. His hero was Jason Baird, a martial arts teacher who disguised himself as Spider-Man during isolation to cheer up the neighborhood kids. The Duchess seemed to like the idea.
I'll see if the trend takes hold at Kensington Palace. I may have to buy William a suit. Unfortunately, I'm not sure that he will have the same flight,
Middleton said with a laugh.
The contest featured a photo of Baird doing a somersault in front of a house with children watching him from the window.
Thank you for sending your picture, because we have some really emotional and very sad images and stories. But this picture has become such a wonderful, positive image of the community spirit. The moment was perfectly captured,
Kate pointed out.
Jason, in turn, told a little more about how he came up with this idea. Baird and his friend Andrew Baldock started dressing up as superheroes for their daily outings because they wanted to lighten the mood around them a little.
When we heard the news that only an hour a day of exercise and activity was allowed, whether it was a walk or a jog, we decided that we wanted to try to encourage the children. Children in the area also began to dress up as Spider-Man and signs hung in the windows that read " Spider-Man, stop at my house",
Baird said.