Gigi Hadid shared new photos taken during pregnancy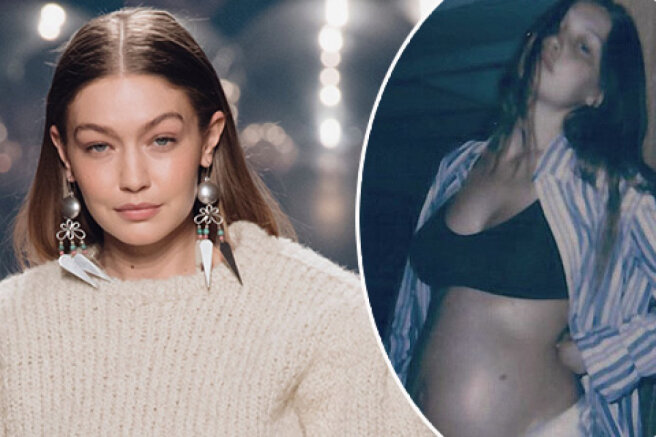 For eight months, Gigi Hadid has been living in a new role for herself — a mother. In September, the model gave birth to a daughter from her lover Zayn Malik.
Yesterday, Gigi indulged in nostalgia and recalled the period of her pregnancy. On Instagram, she posted a series of pictures that were taken a year ago.
This week a year ago,
— she wrote.
26-year-old Hadid shares the details of her mother's everyday life carefully. She tells how her life changed after the birth of her daughter, but the baby's face is still hidden from outsiders.
You have a baby, and you're lying on the bed together, looking at it and thinking, " Now what?". And you ask all your friends the same questions, but they all have different answers. And that's when you realize that everyone has their own way. You can borrow something from others, learn from their experience, but in the end you will always do things differently,
— I'm sorry, " she said.
28-year-old lover Gigi Zain Malik noted that they were very lucky with their daughter. He admitted that she did not give them any trouble at all — she slept a lot and ate milk. Malik said that he loves to spend time with his daughter and plays with her with all his might.
I just like spending time with her, having fun, hanging out, and relaxing. I watch children's programs on TV with my daughter, learn rhymes, roll on the floor with her with laughter and sing songs for her,
- he shared.
Zayn Malik and Gigi Hadid have been together for about six years. Rumor has it that they got married in secret. However, there has been no official confirmation of this yet from the pair.