The network has an archive picture of Meghan Markle as a bridesmaid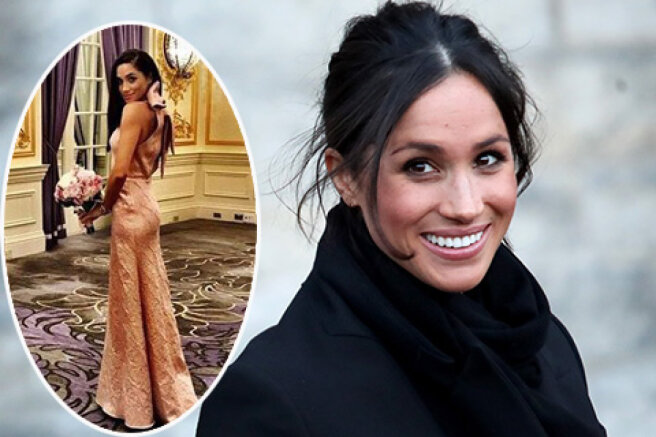 In 2016, Meghan Markle was a bridesmaid at the wedding of her close friend, writer and television producer Lindsay Jill Roth. A friend of the duchess has already shared a picture from the celebration, but recently a previously unpublished frame appeared on the network, in which Meghan poses in a soft pink dress with a bouquet of flowers.
The photo was taken in the ballroom of the St Regis Hotel in New York, where Lindsay's wedding took place.
Lindsay and Megan have known each other for more than 20 years. They met while studying at Northwestern University. They have remained close friends ever since.
Lindsay was one of those who gave the duchess great support when harassment began against her by palace staff. They, recall, accused Megan of bullying and rude behavior.
Lindsay called the wife of Prince Harry a very kind person and a selfless and noble friend.
She was so, when we studied together at northwestern University; she was the same in Los Angeles when I was auditioning, she was like this when I lived in Toronto and starred in "Force majeure" in the role of Rachel Zane; it was the woman before you found out she meets Harry; she was so after you found out she meets Harry; she was so, when he became the Duchess of Sussex, and she's still, without a doubt, the same woman today,— said Lindsay.