20 years later: Kate Middleton and Prince William went to university, where they met and fell in love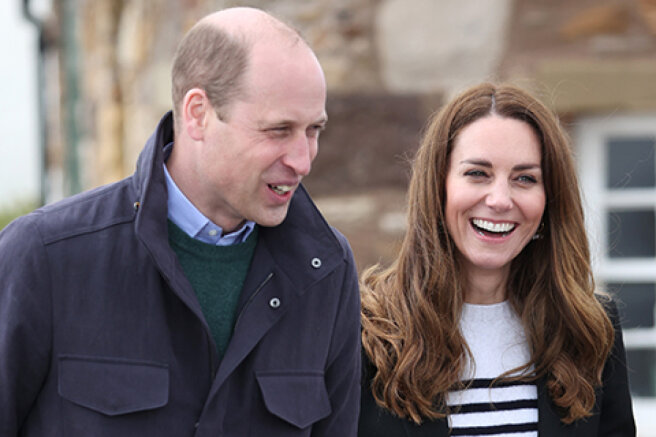 Today was one of the most anticipated days of the royal tour of Scotland for 39-year-old Kate Middleton and 38-year-old Prince William. And all because the couple returned to the iconic city of St. Andrews for their family, from which their beautiful love story once began.
This morning they visited West Sands Beach, where they participated in land yacht competitions together, and then changed into more formal outfits and paid a visit to St. Andrews University-it was here that they met and fell in love with each other 20 years ago.
Prince William and Kate Middleton entered the gates of their beloved university in the pouring rain, but even the chilly weather could not spoil their mood. On the way to the main building, the couple smiled endlessly and exchanged warm memories associated with this place.
At St Andrews University, they talked to teachers and students who are now studying geography and art history. They shared their experience of studying at the university, and also asked the children about how they supported each other during the difficult period of the coronavirus pandemic. At the end of the meeting, William and Kate traditionally planted a tree on the university grounds, which will now remind students of famous graduates.
Prince William and Kate Middleton studied at St Andrews University from 2001 to 2005. Recently, one of the former classmates of the couple recalled that the chemistry between Kate and William was felt almost from the first day of their acquaintance.
Whenever Kate was in the room, William would pay attention to her. When we had lunch in the dining room and they talked, it was amazing to see how natural their communication was, how much they had to say to each other. Looking back, I remember all these minor moments, but it was thanks to them that I then thought that they could really do something,
- said a former classmate of William and Kate.
This was not the end of Kate and William's busy day. After visiting their home university, they visited Pittenweem Harbour, where they met with fishermen and their families and discussed what the past year has been like for fishing communities on the east coast of Scotland. From this meeting, the duchess left with a luxurious bouquet-a gift from local residents.