Insider: Meghan Markle helped Prince Harry heal from childhood injuries with a technique for working with childbirth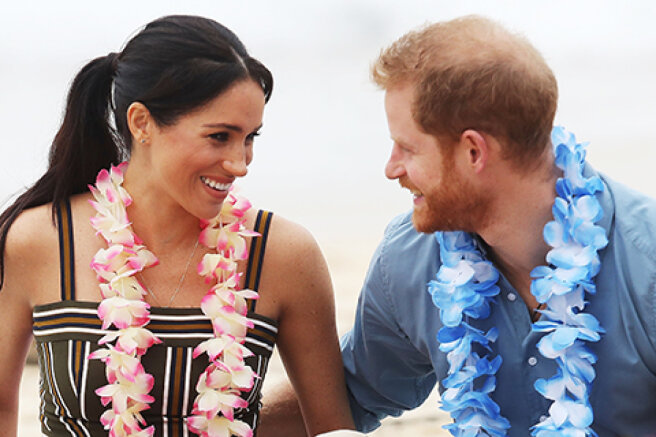 In a recent Apple TV+ movie about mental health, 36-year-old Prince Harry said that his 39-year-old wife Meghan Markle once encouraged him to see a specialist to solve his psychological problems. Recently, an insider revealed that the Duchess also introduced her husband to the term "working with the genus, "as well as several alternative medicine techniques that helped him"break the cycle of genetic pain and suffering."
By the way, Harry himself spoke about these problems associated with growing up in the royal family some time ago in a podcast with Dax Shepard. Then, however, the duke did not specify who exactly suggested that he take up the technique of working with rod. According to the source, it was Meghan who gave him a helping hand at the time — she shared with him the knowledge of the traumas of previous generations, which her mother Doria Ragland told her about.
Meghan said that she and Harry come from a long line of pain and suffering, and that they must now break this cycle once and for all,
- said an anonymous person in an interview with the Daily Mail.
The source said that Megan is also a supporter of the technique of emotional release — a technique based on the connection of emotional and physical states of a person. So, to relieve anxiety and emotional pain, Markle often presses on certain points on the body. According to the anonymous source, the Duchess also practices a type of alternative medicine called reiki, which uses the technique of so-called healing by touching the palms or using them from a distance. To this technique, she taught not only her husband, but also their young son.
Megan is convinced that the practice of tapping (also called the technique of emotional release. It helped her and Harry to release the emotional patterns etched into their DNA from past generations — generations that had survived the darkest of times, including slavery and war. Megan also practices reiki on both herself and Archie and even their dogs to help them calm down and relax,
- the insider shared.
Recall that in the aforementioned podcast, Prince Harry spoke about the genetic pain and suffering that is passed down from generation to generation in their family. He also expressed his desire to finally break this vicious circle, so that his children no longer experience such problems and live without this heavy burden of the past.