Ashton Kutcher opens up about rare autoimmune disease that nearly blinded him: 'I'm lucky to be alive'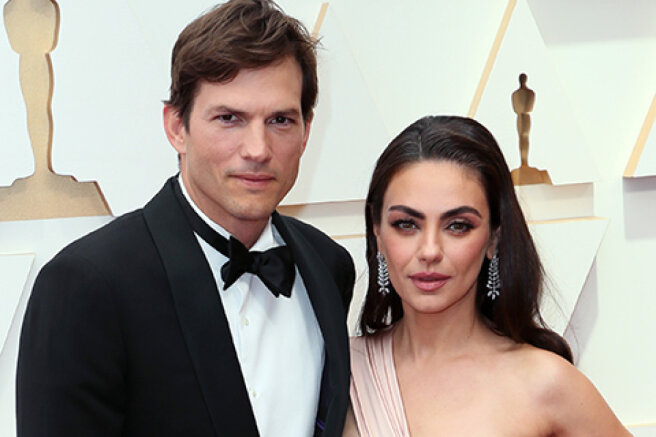 Actor Ashton Kutcher spoke for the first time about a rare autoimmune disease that nearly robbed him of his sight, hearing and ability to walk. Ashton shared his experience in a new episode of the National Geographic show "Running Wild with Bear Grylls: The Challenge", an excerpt from which was at the disposal of Access Hollywood.
Two years ago, I had this strange, very rare form of vasculitis that knocked out my vision, knocked out my hearing, knocked out all my motor apparatus,
Kutcher, 44, said.
Vasculitis is a rare autoimmune disease with many variations that can cause blood vessels to become inflamed. Restriction of blood flow leads in some cases to damage to organs and tissues.
You don't realize it until it's gone. Until you say, "I don't know if I'll ever be able to see again, I don't know if I'll ever be able to hear again, I don't know if I'll ever be able to walk again." I'm lucky to be alive
Ashton admitted.
The now fully recovered actor, who is married to Mila Kunis and has daughter Wyatt and son Dimitri with her, has said he won't let any trial stand in the way of his success.
The minute you start seeing obstacles as something that can give you what you need, then life starts to be fun, right? Then you slide on top of your problems instead of living underneath them
Kutcher said on the show.
On his show, Bear Grylls teaches celebrities how to survive in the wild. In the new season, guests will have to prove not only physical and moral endurance, but also the ability to cope with pressure.