Ana de Armas was criticized for her accent in the trailer for "Blonde". Marilyn Monroe Legacy Guardians Stand Up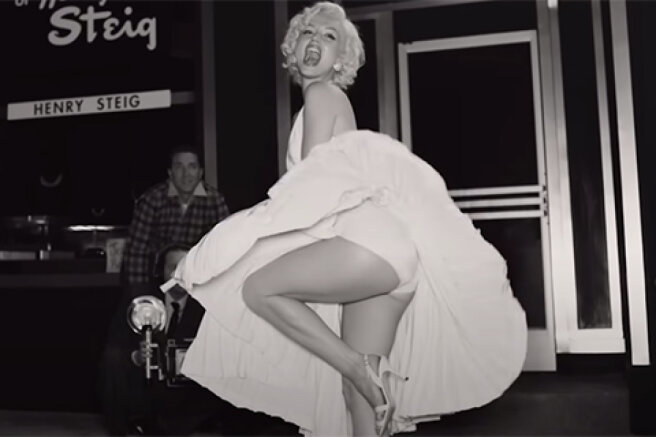 The trailer for the drama "Blonde", released after new footage from the filming, caused a storm of criticism on social networks. Some commentators are unhappy with the accent of Ana de Armas, who plays the role of Marilyn Monroe in the biopic directed by Andrew Dominik. There was so much criticism that the president of the company that owns the rights to Monroe's images and property had to speak out in defense of the Cuban actress.
After the premiere of the trailer, networks began to write that Ana has too rough pronunciation and this makes her unconvincing in the role of a cult movie star. Twitter user cinemanerd21 asks:
Am I the only one surprised by how poorly Ana de Armas speaks in the Blonde trailer? She has a strong accent, it's hard to talk to like Marilyn.
Another user, gowithryanPhoto, agrees:
I think Ana de Armas is an incredible actress and looks great as Marilyn, but I hear her accent in the trailer and stop seeing her as her character.
Users pay attention to the fact that Monroe was famous, among other things, for her gentle timbre with a "signature" aspiration, but Ana, according to many, failed to convey this.
Mark Rosen, one of the leaders of the Authentic Brands Group (ABG), which owns the rights to Marilyn Monroe's legacy and was involved in deciding on the candidacy of the lead actress, spoke out about the criticism.
Any actress who takes on this role understands that she has a very difficult task ahead of her. Even judging by the trailer alone, we can say that the casting was successful and Ana was able to embody all the brilliance, humanity and vulnerability of Marilyn on the screen. We are looking forward to the release of the movie!
De Armas previously told the press that she had been working on her pronunciation for a long time before filming "Blonde":
I worked on it for nine months - coaching, practice, voice acting. It was a real torture, completely exhausting. My brain boiled.
De Armas was born and spent her early childhood in Cuba. When she was 11, the family moved to the United States, but soon returned to her homeland, where Ana went to study acting and made her debut on the screen. For a long time she starred in Spain, and began her career in Hollywood at the age of 26 and soon became famous - thanks to the film Knives Out and thanks to an affair with Ben Affleck. The fact that the role of Monroe was entrusted to a Cuban, de Armas, in a recent interview, called it a "breakthrough."
"Blonde" will be released on Netflix at the end of September. The film will be previewed at the Venice Film Festival.