Morgenstern* and his ex-wife Dilara spotted on a date in Paris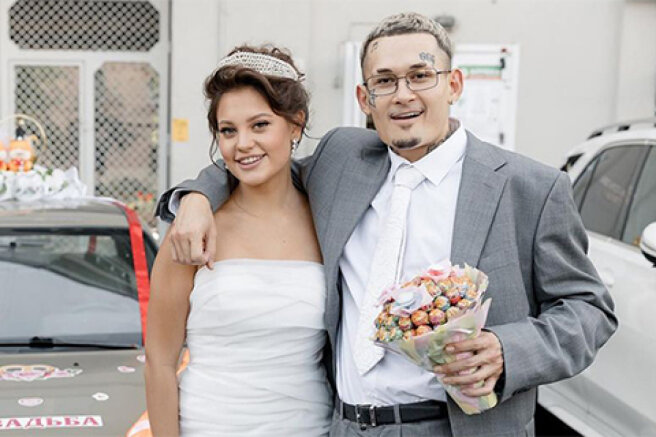 Rapper Morgenstern * and his wife Dilara broke up in April of this year, however, rumors of their reconciliation periodically arise. And often the reason is given by the ex-spouses themselves. So, the other day, Dilara hinted on Instagram ** that she was going on a date, however, she did not specify with whom. But everything secret, as you know, becomes clear - a couple was noticed in the Disneyland amusement park in Paris, and Morgenstern * and Dilara walked together, and not in the company of friends.
Young people continue to follow each other in social networks. A few weeks ago, the rapper reacted sharply to a photo of Dilara with an expensive bracelet - in the comments, he obscenely asked who gave it.
On Instagram ** they discussed that the main reason for the separation of the spouses was the betrayal of Morgenstern *. One of the rapper's mistresses was called Daria Platonova, who in every possible way fueled rumors about the novel and published photos with him from the hotel (then, however, she deleted them).
Dilara, on the other hand, spoke about divorce like this:
Quarrels over trifles began. It all heated up the situation very much, and we simply could not stand this grinding period. At times, we both hated this house, this marriage, and what it did to us. The forced move abroad had a very bad effect on the whole situation. Perhaps our union could be saved if we let each other breathe.
Neither Dilara nor Morgenstern have yet commented on the rumors about their reunion, although many believe that they simply decided to "hype" during the divorce.
*Morgenstern is recognized as a foreign agent by decision of the Ministry of Justice of the Russian Federation
**Instagram is owned by Meta, a recognized extremist organization in the Russian Federation