Princes William and Harry have made official statements in connection with the investigation of the controversial interview with Princess Diana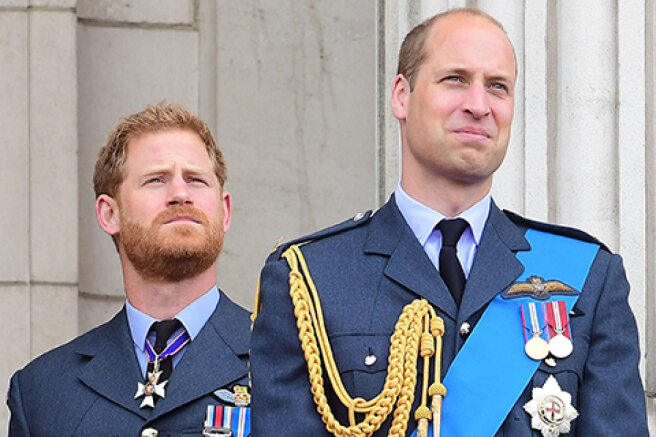 Prince William, 38, and Prince Harry, 36, today released official statements about Judge Lord Dyson's investigation into their late mother Princess Diana's controversial interview with the BBC in 1995. This is about Lady Di's conversation with the journalist Martin Bashir, during which she made several shocking confessions about her relationship with representatives of the royal family, an affair with the son of an Egyptian billionaire Dodi al-Fayed and the infidelity of Prince Charles with Camilla Parker-Bowles.
In his investigation, Judge Dyson found that before the interview with Princess Diana, Martin Bashir forged documents and eventually acted in a "deceptive way" during the conversation. The reaction to the results of the judge's investigation followed from the brothers William and Harry immediately, So, in his official statement, the Duke of Cambridge thanks Dyson for the work done and demands that justice be restored.
I would like to thank Lord Dyson and his team for their investigation. It is gratifying that the BBC fully accepts the findings made by the judge, which are extremely worrying for the company's employees. It's about lying and forging documents to get an interview with my mother, and her false statements about the royal family made while playing on her fears. Her paranoia was fuelled by the BBC's woeful incompetence in handling complaints and concerns about the programme. Evasive media reports also played a role in this — they hid what they knew from their internal investigation. I believe that the deceptive way in which this interview was obtained greatly influenced what my mother said. This conversation worsened my parents ' relationship and caused a lot of pain to a lot of other people. I am unspeakably sad to know that the failure of the BBC has largely contributed to the emergence of fear, paranoia and isolation: I remember this from the last years I spent with my mother. But the saddest thing is that the BBC did not properly investigate the concerns that my mother raised back in 1995. Then she would know that she had been deceived. She was let down not only by a rogue journalist, but also by BBC executives who turned a blind eye and didn't ask the right questions,
Prince William said.
William is convinced that the controversial interview with his mother should never be aired again, and insists that the BBC and other media outlets stop making money out of it. He also spoke about the importance of a free press and said that the BBC's mistakes ultimately failed not only his mother and family, but the public as well.
His statement about the investigation of Lord Dyson, followed by William, was also released by his younger brother. Harry also pointed out the mistakes of the BBC, which ultimately destroyed his mother's life, and expressed concern that such methods of work are still used by many journalists to this day.
Our mother was an incredible woman who dedicated her life to serving the people and the country. She was tough, brave, and no doubt honest. The consequences of exploitation and unethical ways of working ultimately took her life. Thank you to those who have accepted some form of responsibility. However, I am concerned that such practices are still widespread today. Our mother died because of it, and nothing has changed since then. In defending her legacy, we defend her honor. Let's remember what she was like and what she stood for,
Harry said.