The royal family has commented on a viral video in which Prince William swears with a photographer stalking his family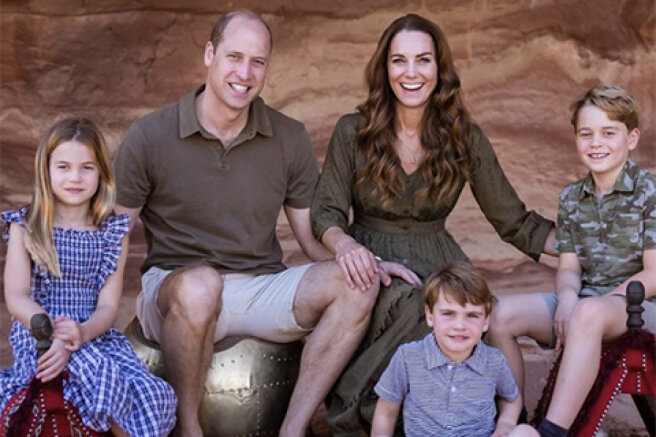 Kensington Palace has responded to a video in which Prince William chastises a photographer for allegedly filming his family while they were cycling near his Anmer Hall home in Sandringham. The palace said it was a violation of the family's privacy.
The Telegraph also reported that the palace staff demanded that the video be removed from the websites, and lawyers wrote to the photographer. The original video uploaded to YouTube is no longer available, but it has since been posted on Twitter (blocked in Russia), Instagram* and TikTok, although many posts have already been deleted there. Royal aides are reportedly working to have the video removed from all platforms.
The video was shot back in January 2021, but appeared online only this week and immediately went viral. In the video, Prince William says to the man behind the camera: "You were waiting for us here." Behind the scenes, Kate Middleton can also be heard saying: "We went out for a bike ride with our children, we saw you at our house."
Then Prince William broke into an angry monologue:
How dare you behave the way you behave with our children? How dare you? Are you walking around here looking for us and our children? I was going to ride a bike with my kids on Saturday, and you won't even introduce yourself. You are outrageous, you are disgusting. How dare you behave like that? You are perfectly aware of what you are doing. Why are you here?
Before moving off, the Duke of Cambridge threw to the photographer: "Thank you for ruining our day... I thought you guys had already learned."
In the video, the person who recorded the video denied any wrongdoing and said that he was driving only on public roads. The couple's three children, eight-year-old Prince George, seven-year-old Princess Charlotte and four-year-old Prince Louis were not seen in the video, but were apparently present at the incident, according to the prince.
Prince William's reaction is explained by his family's experience. As a schoolboy, he witnessed how the paparazzi pursued his mother, Princess Diana. Such excitement eventually ended tragically — Diana died in a car accident, hiding from reporters.
Prince William has spent years perfecting his relationship with the press. He allows a small number of photographs of children to be taken each year in recognition of their future public role, but insisting on their complete confidentiality the rest of the time. The British media also do not publish photos or videos of the royal family taken in private situations.
Earlier, Prince William has already warned about the dangers of social networks and the unwillingness of their leaders to solve a number of problems affecting users.
I am very concerned that on all the issues they face — fake news, extremism, polarization, hate speech, trolling, mental health, privacy and bullying — our tech leaders seem to be lagging behind.
— he said in 2018.
The royal family does not often publish statements about rumors or personal problems related to members of the royal family. The last time they made such a comment was a few years ago, when they published a statement about rumors that Kate Middleton uses Botox.
*Instagram belongs to Meta, a recognized extremist organization in the Russian Federation