In the style of Barbie and Ken: Megan Fox and Colson Baker in pink outfits attended the premiere in New York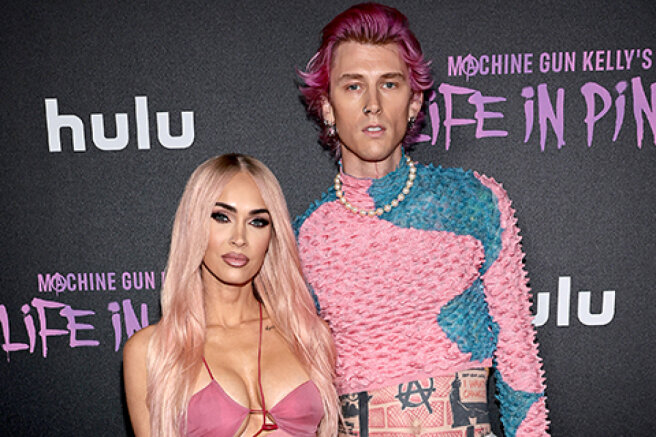 The movie "Barbie" has not yet been released, but it seems to be already affecting fashion — Megan Fox in a Nensi Dojaka dress and Colson Baker (Machine Gun Kelly) made it clear yesterday that they would also look great in the lead roles instead of Margot Robbie and Ryan Gosling.
Lovers who are planning a wedding have been released in New York in paired images in pink shades. However, in fact, it was not a free premature promo of a movie about Barbie and Ken. The choice of the color scheme of the outfits was due to the fact that Megan and her fiance came to the premiere of a Hulu documentary about Coulson called Machine Gun Kelly's Life in Pink. To complete the image, Megan tinted her hair pink, as Colson himself had done earlier. Both also got manicures using pink shades of varnish.
Pain, passion and love — look into the mind of Machine Gun Kelly,
— this is how the picture, the script for which Baker himself wrote, is described in the official release.
At the premiere, Megan and Coulson again openly showed feelings for each other and almost did not let each other out of their arms.
Earlier, the couple attended a film festival in New York, where another film with Baker's participation, "Taurus", premiered. Megan Fox also played a role there.