Ezra Miller was accused of kidnapping a mother with three children. He helped them escape from domestic violence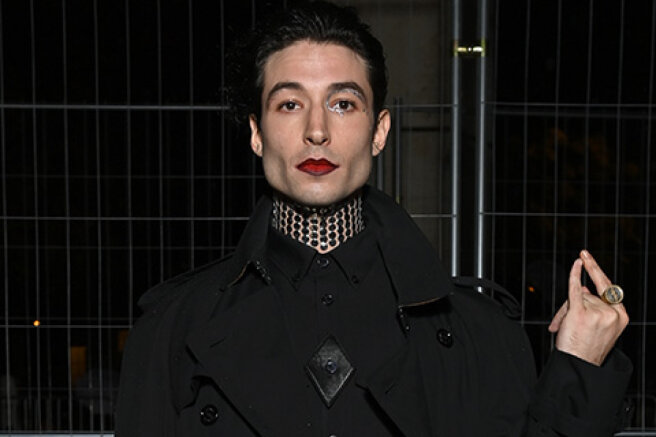 The star of "Fantastic Beasts" Ezra Miller found himself in the center of a new scandal: he was accused of sheltering a young mother with three young children and settling them on his ranch, where firearms and narcotic substances are freely available. This is reported by Rolling Stone with reference to its sources. Insiders noted that the children are in an unsafe place.
The 25-year-old woman herself, however, claims that Ezra Miller helped her escape from an abusive ex-lover who beat her, and she and her children are safe. He may have a firearm, but it is stored in a part of the house that children never enter. My children can relax and recover, thanks to the safety and upbringing that Ezra provides them," she told the publication.
The father of the children, however, holds a different opinion and asks the police to look into this matter. The man denies the accusations of violence brought by the mother of his children, and claims that the actor kidnapped his family.
Earlier, the parents of a girl named Tokata Iron Aiz, accused the actor of corrupting a minor and said that he had a detrimental effect on their daughter. According to them, Miller met the girl in 2016, when she was only 12 years old: he took her to London for the premiere of "Fantastic Beasts", after which they became friends. Soon she ran away from home and moved in with him, and he provided her with drugs and alcohol, and now the girl is mentally unstable. Also, according to the parents, it was because of him that the girl dropped out of university. The girl's parents noted that they suspect Ezra of beating and intimidating their daughter and ask the court to forbid him to approach the girl.
Tokata herself accused her parents of overprotection and defended the actor. My friend Ezra Miller only lovingly provided me with support and invaluable protection,
— she wrote on Instagram *.
The girl is a well-known activist and youth leader of the Respect Out Water movement, a campaign against the Dakota Access pipeline.
Prior to that, Miller had been arrested several times for aggressive behavior and assaults on people. Because of the damaged reputation, the Warner Bros film studio may deprive him of the main role in the film "Flash": according to insiders, negotiations are underway in the studio to terminate cooperation with him.
*Instagram belongs to Meta, a recognized extremist organization in the Russian Federation