Svetlana Bondarchuk condemned the party and escorts: "It's nicer to look at models than professional beauties from the Patriarchal"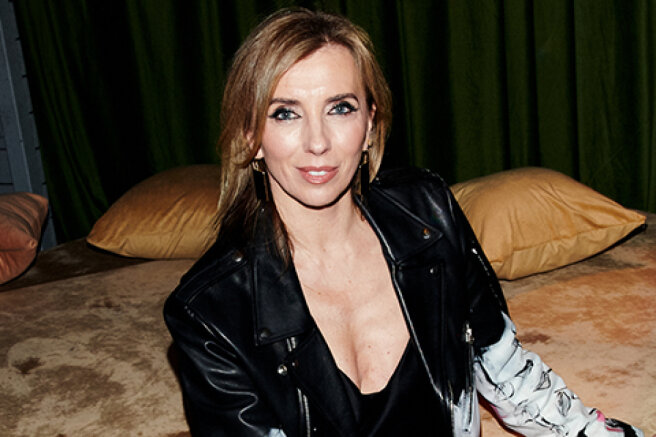 Svetlana Bondarchuk criticized hype shows about sex and escorts, calling them "professional beauties from the Patriarchs", and also called the behavior of the party, where "love for money" and "bought telegram channels" are accepted, "vulgarity". 
It all started with the fact that last week Svetlana Bondarchuk presented a new format of her YouTube show "Lights around the World" - a series of programs about sex together with co—host Vlad Lisovets. In the first issue, we discussed the G-spot, underwear and talked with a sexologist about how to raise the topic of sex in a relationship. The premiere, however, did not cause the reaction that Svetlana had hoped for — she told about it in her Instagram*.
We foresaw different situations. Except for one — ignore! At first, YouTube immediately banished us. Thank you for not "canceling". But he did not respond to the appeal either. And what an interesting system of double standards: bloggers who shoot really vulgar content, where there is a frank eating, where girls are trying to make money on tits, assholes and it handbags, where guys consider women as "meat", where globally degrading HYPE takes over cognitive content, and block our release,
— wrote Bondarchuk.
She also complained that the program was ignored in the party, which Bondarchuk clearly did not expect.
At the same time, which is strange and in some ways even funny: my friends and buddies also ignored us. I guess I'm just a rare kind of "media sucker" who never refuses to support colleagues and even more so friends. It turns out that the rules of the game are different here.
Despite such a reaction, the secular lady defended her format:
Yes, it is more pleasant for me to look at professional models who pose in underwear than to watch another professional beauty from the Patriarchs. I understand that both are business. But still, for my content and the viewer, I choose professionals, not amateurs.
At the end of the post, Bondarchuk also shared her view on what vulgarity is.
For me, vulgarity is love for money, a theater bought with a small—town game, friendship for a mark, the drain of internal information for views, payment to telegram channels for positive comments about yourself, custom bots and much more, in which some of you can recognize yourself.
Earlier, the telegram channel "Secular Introvert" criticized Bondarchuk for the "outdated format" of the show.
There is nothing more outdated and untimely in 2022 than a program about sex with this set of topics: finding the G-spot, choosing the right underwear and talking to a sexologist about how to finally start getting orgasms. Svetlana Bondarchuk is like a pensioner who watched the program "About it" for the first time and now retells the most piquant details to her friends on the bench at the entrance,
— they wrote in the channel.
*Instagram is owned by Meta, a recognized extremist organization in the Russian Federation