The New York Times: Media mogul Rupert Murdoch and Jerry Hall are getting divorced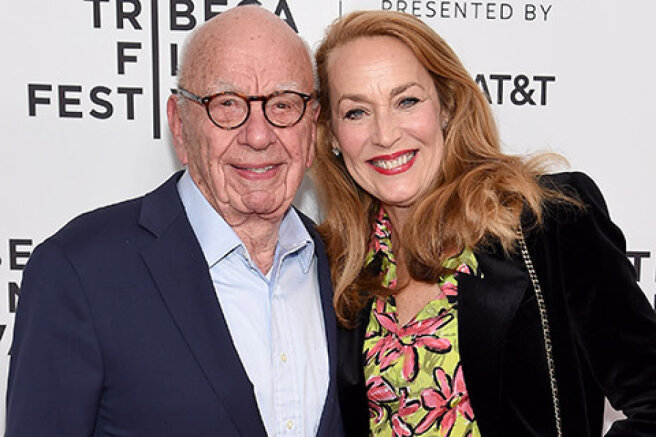 Rupert Murdoch, the media mogul who controls Fox News and the Wall Street Journal, as well as a host of other media outlets, and actress, supermodel and Mick Jagger's ex-wife Jerry Hall are divorcing after six years of marriage, according to two sources familiar with the couple. The New York Times was the first to report this, but the couple's official representatives have not yet commented on the news.
According to the New York Times, the divorce is unlikely to have much impact on the ownership of Murdoch's media empire, which includes the parent companies of the Wall Street Journal, Fox News and the British newspapers The Times and Sunday Times.
The couple married in March 2016, when Murdoch was 85 and Hall was 59. The wedding ceremony was held in London, and among the guests were their children from previous marriages — Murdoch has six children from different wives, and Jerry Hall has four from Mick Jagger.
For 91-year-old Murdoch, this was the fourth marriage, and it turned out to be the shortest, for 65-year-old Hall, it was the first official one (the marriage with Mick Jagger, concluded in Bali, was declared null and void during the divorce).
As a media mogul, Murdoch earned himself a scandalous reputation. The media controlled by him has repeatedly been accused of hacking the phones of celebrities, members of the royal family and ordinary citizens, bias and manipulation in order to support his business interests.
Although Murdoch sold most of his empire to Disney in 2019 for $71 billion, he remained an influential figure in both media and politics. He was an unofficial adviser to former President Donald Trump, although he distanced himself from him before the 2020 election.
Now Rupert Murdoch is ranked 76th in the Forbes list of billionaires — his fortune is estimated at $ 17.6 billion.
Vacilek blogger shared the first news.