Kim Kardashian for the first time commented on rumors of damage to Marilyn Monroe's dress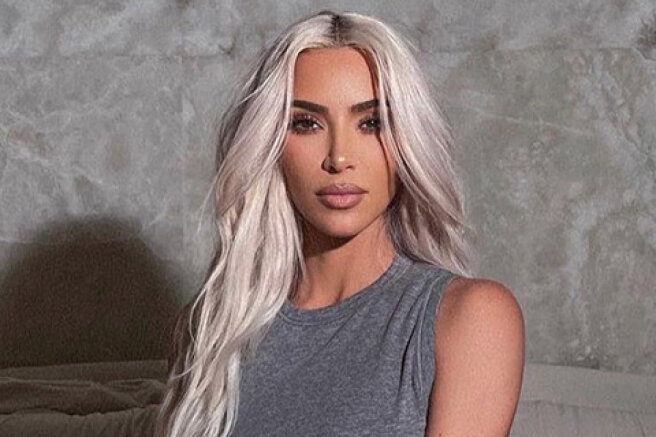 Kim Kardashian on the Today show commented on rumors that she allegedly damaged the iconic Marilyn Monroe dress that she wore to the Met Gala. Earlier, photos with damage appeared on the network, which show that the fabric is torn on the dress and several crystals are missing.
Kim Kardashian noted that the dress was put on by the museum staff in gloves right on the red carpet, and she wore it for no more than five minutes. I went out on the red carpet in a bathrobe and slippers, and I put on a dress before I went up the stairs. I wore it for three or four minutes, and then I changed right on the stairs," Kim explained.
Kim Kardashian added that Marilyn Monroe's dress fully corresponded to the theme announced at the Met Gala.  I understand how much this dress means to American history. Considering the American theme at the Met Gala, I thought: "What could be more American than Marilyn Monroe singing "Happy Birthday" to the President of the United States?" Earlier, the staff of the Ripleys Believe it or not museum commented on the scandal to TMZ and denied the new damage: according to them, the condition of the dress did not change after Kim's appearance on the red carpet.
Kim Kardashian's decision to wear the iconic dress for the Met Gala caused criticism online: many users were outraged that the reality TV star was allowed to wear a Marilyn Monroe outfit. Renting a dress cost Kim $5 million.
In addition, for this release, Kim Kardashian lost 7 kg in three weeks, and, according to supporters of the body positive, set a bad example to her fans. Kardashian herself sees nothing wrong with losing weight quickly: in an interview, she noted that she was ready to make such sacrifices for the sake of the dress, and cited Renee Zellweger, who gained weight dramatically for the role, as an example.