"At the age of 10, the coolest of all": fans are delighted with the daughter of Beyonce and Jay-Z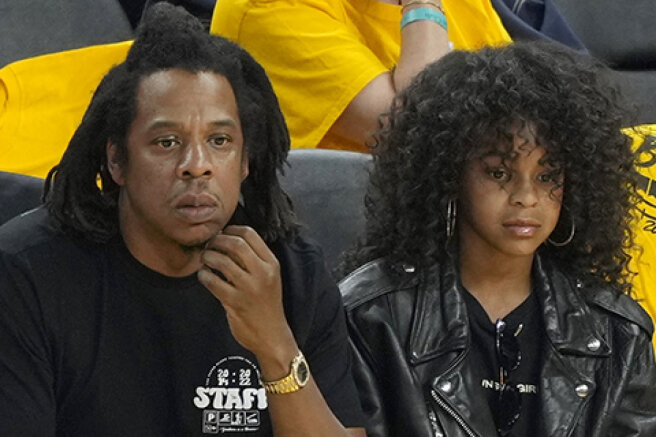 The network is discussing the appearance of 10-year-old Blue Ivy, the daughter of Beyonce and Jay-Z, at a basketball game with her father. Fans especially liked the moment caught on video when the rapper smiles at the camera, hugging his daughter and kissing her on the cheek, and she turns out of his arms.
She is not embarrassed, she just says what my daughter would definitely say: "Dad! My hair!"
— the user @kanova guessed on Twitter.
Jay-Z for us: Rap legend of all time.Jay-Z for Blue Ivy: the father you're embarrassed about.
— tweeted @Phil_Lewis_.
Blue Ivy is only 10 years old, and she's already cooler than I've ever managed to be in my life,
— writes a commentator under the nickname @JunoJones7.
In addition to the "coolness", users of social networks note, of course, the similarity of the girl with Beyonce — not only externally, but also similar manners and facial expressions.
The character and facial expression, like Beyonce, I like it so much!
— a fan with the nickname @thePLAINESTjane wrote.
Every new appearance of Blue Ivy causes active discussions in the comments, for example, in January, fans talked about how the daughter of the star couple grew up when her grandmother, Beyonce's mom Tina Lawson, published her photo in honor of her granddaughter's birthday.