A "club for the elite" with membership for 400 thousand rubles will open in Moscow: "This is a Masonic lodge for a certain circle of guests"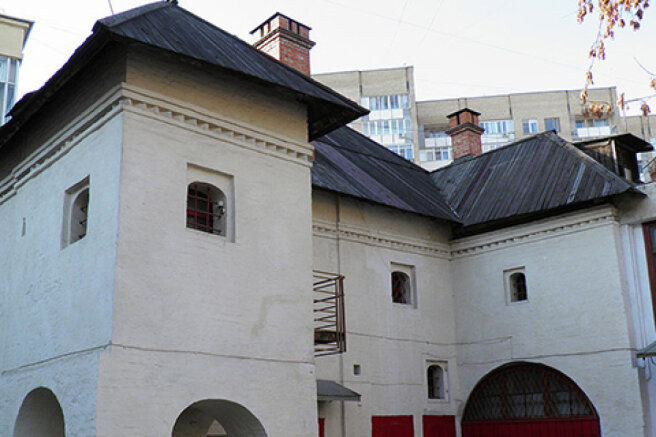 An art space has opened in the historical chambers of the Khamovny Dvor of the XVII century on Leo Tolstoy Street in Moscow, where lectures on art will be held and a closed secular club will appear, membership in which will cost from 200 to 400 thousand rubles. The founders of the project were the producer of fashion shoots and the owner of the TAYAT agency Taya Tarabrina and the owner of the drawing studio "DrawAndGo" and the author of the telegram channel "Aesthetics of everyday life" Maya Santimirova.
As the founders of the art space told "Afisha.Daily", they want to revive the tradition of secular salons that were popular in the XIX century.
I wanted to connect two worlds — the creative intelligentsia and people who are not related to art, but who want to touch it. I decided to create a center for creative education, I myself lacked such a place, — said Maya Santimirova.
According to the founders of the space, the opening of such a place is especially relevant after the pandemic, when people have a desire to unite in a community. In addition, the space will help people after the age of 30 to find like-minded people and make friends.
We do what we ourselves lack in Moscow: a closed club of pleasant people. This is a kind of Masonic lodge, which assumes access only to a certain circle of guests. This has its own romance, which cannot but beckon," added Taya Tarabrina, noting that it will be impossible to get into this club from the street. They described their future visitors as "interested and curious intellectuals."
Tarabrina said that it would be impossible to buy membership in the club without the qualities necessary for visitors — if a person who wants to become a member of the club does not have enough upbringing, he will be refused.
It will be possible to attend lectures on art and culture without membership in the club — it will cost 15 thousand rubles to those who wish. The events will not be limited to the educational process alone: after each lecture, participants will be invited to a private party where they can drink a glass of sparkling wine and discuss his performance with the lecturer.
The founders plan to open a closed club next year, but the first events will take place soon. In the near future, the space will host a lecture-tasting of sparkling wine from chef-sommelier Evgeny Usachev, a large course on the history of art, as well as lectures on table etiquette, serving, porcelain, which will be conducted by Maya Santimirova herself.