Dua Lipa lit up in a nightclub with the star of the TV series "Elite" Aron Piper. The network is guessing: is it a novel or a hype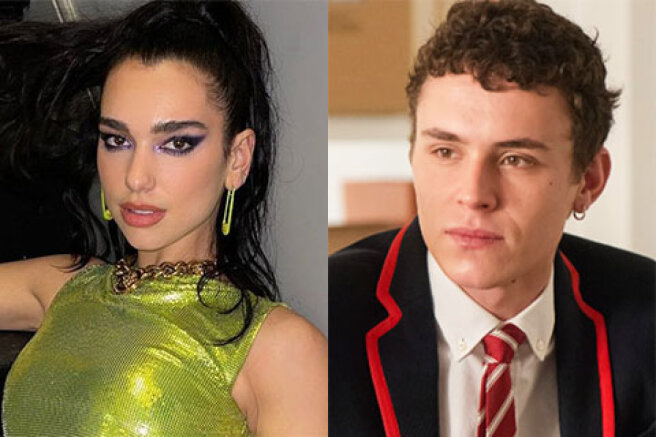 A video shot the other day in a nightclub in Madrid is being distributed on social networks. In the video, popular singer Dua Lipa and actor Aron Piper from the teen drama "Elite" are dancing and hugging. After the party, they were also seen leaving the club together.
Soon, netizens noticed that Dua posted on her Instagram * a photo from the elevator in the house in Arona (the actor had published a photo on the same background earlier). Based on these "clues" in social networks, they came to an unequivocal conclusion: Aron and Dua are clearly more than friends. The stars themselves have not commented on the rumors yet, and the singer seems to have hurried to distance herself from them, so signing a series of photos, where the picture from the elevator also got:
Ultrasolo.
In parallel, a new ticktock of the singer FKA Twigs appeared on the network — in the video she passionately kisses Aron Piper. The singer did not add any explanations to the hot video, so fans can only guess what is really going on and what kind of "love triangle" they are trying to imagine.
Some have suggested that dancing and kissing are only part of the promo of the new duo FKA Twigs and Dua Lipa. The singer's collaboration was announced back in 2020, but since then there has been almost no news about when the single Why Don't You Love Me can be released. At the beginning of this year, FKA Twigs said that then they did not have time to finish recording, as they were busy with their projects, but they are definitely going to bring their plans to the end.
Aron Piper became famous thanks to the TV series "Elite", where he played Ander Munoz. In the story, his character begins a relationship with Omar, a gay Muslim and a former drug dealer. At first, Ander hid his orientation, but then he came out. The series was full of explicit scenes between the characters, and Piper seemed to the audience so organic in his role that at one time there were even rumors on the network that Aron could be gay in real life. But the actor himself did not make any statements in this regard, while little is known about his personal life.
Piper is also keen on making music and has even released the single Sigo. He also tries himself in the fashion industry — he collaborates with Lacoste, and during quarantine took part in a FaceTime shoot for Jacquemus.
*Instagram belongs to Meta, a recognized extremist organization in the Russian Federation