Kim Kardashian posted new photos from Portofino with her daughter North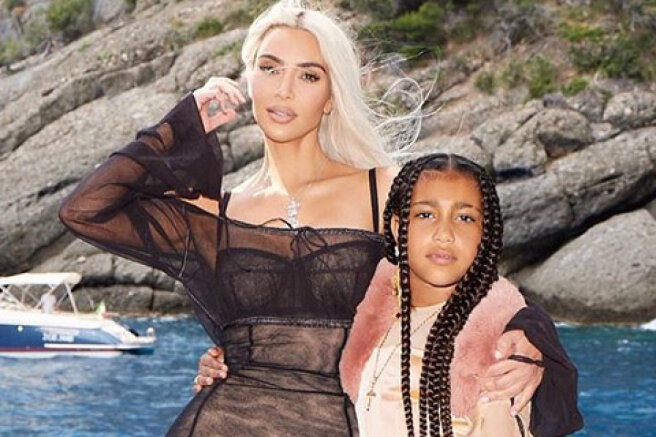 Kim Kardashian shared on Instagram * new photos from Portofino, where the wedding of her sister Kourtney Kardashian and Travis Barker took place. The footage shows her with her eldest daughter North.
Earlier, Kim's fans criticized her for a huge number of outfits after she showed off her wardrobe in one of the episodes of the reality show. According to fans, "no one needs so many clothes" and half should be given to charity.
Kim responded to the words of subscribers and said that she could wear the same dress to different events. So, at Courtney's wedding, she appeared in an outfit that she had already worn before, just in Italy she complemented it with a lace dress. I wore a Dolce & Gabbana dress for the wedding. I bought it at Bergdorff Goodman in 2011 and wore it to the Glamour Awards. But to make the outfit more modern and suitable for me, I put on another lace dress from Vetements with gloves under it: it was also in my wardrobe. It turned out to be a multi—layered lace image," Kim said.
* Instagram belongs to Meta, a recognized extremist organization in the Russian Federation