US First Lady Jill Biden appeared on the cover of Harper's Bazaar and gave an interview: "I am a woman who loves to work"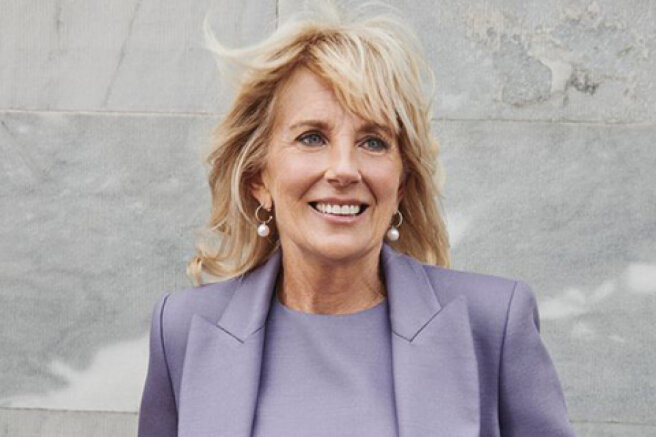 US First Lady Jill Biden, the wife of American President Joe Biden, appeared on the cover of Harper's Bazaar and gave the magazine an interview in which she told how she supports her husband.
While Biden was running for president, Jill continued to work hard and taught English at the university. I am a woman who loves to work," she says of herself.
The first lady of the United States said that she went through a difficult time when she felt dependent after her divorce from her first husband. She got married for the first time at the age of 18, and the divorce turned out to be very painful. I believed so much in the institution of marriage. When the marriage broke up, it was hard for me because of it.
After the divorce, she found herself in a difficult financial situation: she had nowhere to live and she had no money. At that time, she was taking courses to go to university. Her parents offered her to return home, but she refused. This situation greatly influenced her future life. I knew that I would never, ever again put myself in a position where I didn't have the money to be alone. This is what Jill Biden has always told her daughter, and now inspires her granddaughters. I drummed this into my daughter Ashley: be independent, be independent. And to my granddaughters: you should be able to stand on your own two feet," she says.
The First Lady of the United States said that she always tries to support her spouse. I try to support Joe because I don't know how many people say to him, "It was great, it was just brilliant." I try to be that person for him," she said.
Jill Biden, a professor and English teacher, married Joe Biden in 1977, five years after he lost his first wife and young daughter in a car accident. Biden's two sons survived, but one of them died in 2016 from cancer, before Biden's election campaign. After the death of his son, Biden refused to participate in the election race. In 1981, Joe and Jeanne Biden had a daughter together, Ashley.