A$AP Rocky on Fatherhood: "I want a cool kid who has cool parents"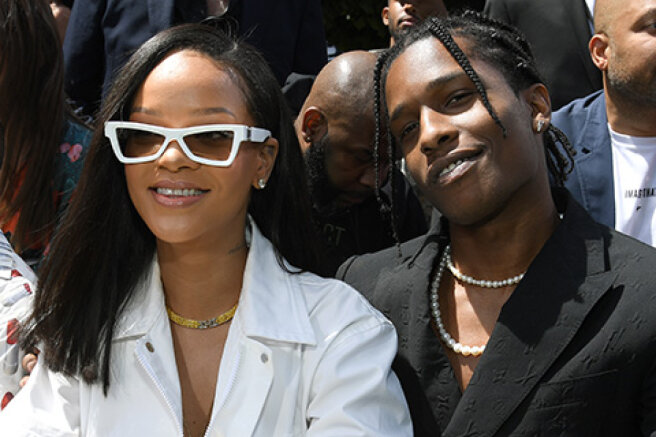 Rapper A$AP Rocky gave an interview to Dazed and told how he is going to raise children. So, recently Rihanna and A$AP Rocky became parents for the first time: they had a son.
I will always remind my children not to lose their imagination, even when they become adults," says the rapper.
The musician admitted that he himself loves to watch cartoons, including "Teletubbies", "Peppa Pig" and others.
I want to raise children without prejudice. Not those people who discriminate against someone. I want a cool kid who has cool parents.
During pregnancy, Rihanna and A$AP Rocky often found themselves in the spotlight of the press, not only because of the singer's position, but also because of their shocking images. The singer admitted in an interview that she wants to change the views of society on pregnant women. The images of the singer herself have been criticized more than once for being too naked. My body is going through an incredible period right now, and I'm not going to be ashamed of it. This time should be festive. Why should I hide my pregnancy?
Sorry, but dressing up is too much fun. I won't let this part of my life disappear because my body is changing. A$AP Rocky noted in an interview that they never discuss before going out who will go out in what. We look great together on our own. Otherwise, we would have to choose clothes for a very long time," the rapper said.
He admitted that Rihanna could borrow his clothes. If I buy a T-shirt that she likes, she'll steal it. And then I'll steal it back.
Recall that during the singer's pregnancy, A$AP Rocky was at the center of a scandal: first he was accused of cheating on Rihanna with her friend, designer Amina Muaddi, who denied it, and then arrested on charges of armed assault. Later, the rapper was released on bail.