Elon Musk commented on the trial between Johnny Depp and Amber Heard and introduced his girlfriend Natasha Bassett to his mother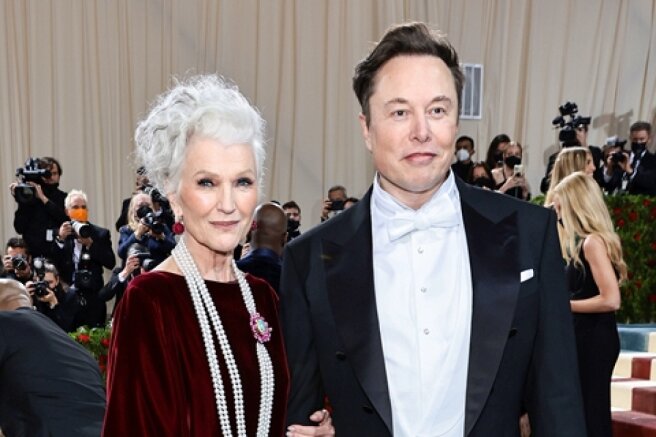 Elon Musk spoke about the trial between Johnny Depp and Amber Heard after he refused to act as a witness at it.
He shared his opinion in response to a message from MIT research scientist Lex Friedman on Twitter, which read:
My conclusions from the trial of Johnny Depp against Amber Heard: 1. Fame is a fierce drug (for some); 2. The level of professionalism of psychiatrists and adcats can be strikingly different; 3. A person is capable of lying to millions of other people; 4. Love can be dirty; 5. Mega pint of wine.
The entrepreneur reacted to these observations in his microblog, writing:
Hopefully they can both move on. At their best, each of them is incredible.
Obviously, Musk decided not to take sides in this case, although many were counting on his testimony — the billionaire began dating Heard immediately after her divorce from Depp, and according to rumors, even before the couple officially broke up (although Elon himself denies this). The public was very much waiting for his statements, but the businessman decided not to take part in the hearings.
Apparently, Elon didn't follow the case very much, otherwise he would have found out that Amber never really liked him, and Johnny even dreamed of castrating him for his wife,
— the telegram channel commented on the entrepreneur's sudden statement "Only to no one".
Now Musk is busy with his own personal life — it recently became known that he is dating Australian actress Natasha Bassett. And the other day it turned out that he even introduced his beloved to his mother, Mae Musk.
According to HollywoodLife sources, the actress invited May to the premiere of the movie "Elvis", in which she played the legendary musician's first lover.
Ilon and Natasha have a strong relationship, and over time Natasha began to communicate closely with his mother May — the most important person in the world for Musk, and the fact that she adores Natasha means a lot to him,
— the insider told.
The veracity of this information was confirmed by May herself — on the day of the premiere of the film "Elvis", she posted a photo of Natasha on social networks, accompanied by her heart emoji.