Cannes 2022: Kaia Gerber, Georgina Rodriguez and Adriana Lima at the premiere of the film "Elvis"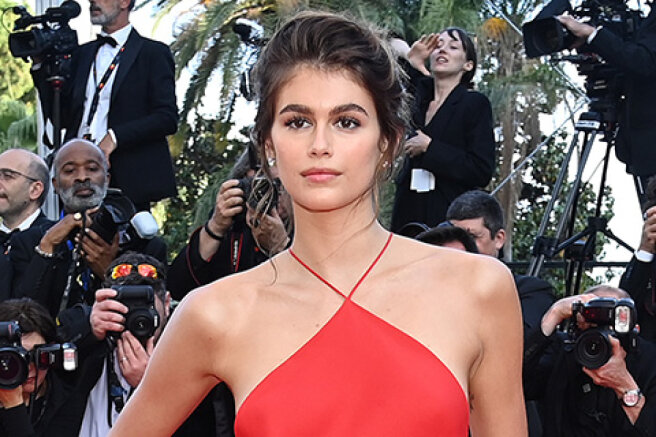 On Wednesday, the premiere of the film "Elvis" directed by Baz Luhrmann took place in Cannes. Sharon Stone, Adriana Lima, Shakira, Kylie Minogue, Isabelle Goulard and others took to the red carpet. Cindy Crawford's daughter Kaia Gerber came to support her lover Brian Austin Green, who played the main role in the film.
Georgina Rodriguez appeared at the premiere, which was published for the first time after the tragedy in the family: one of their long-awaited twins with Cristiano Ronaldo died during childbirth, only a girl survived.
The film "Elvis" tells about the beginning of the creative path of Elvis Presley, showing some episodes from his childhood, and about the difficulties that the musician faced in different periods of his life. The film will also show the story of Presley's acquaintance with his manager Tom Parker and the process of creating his hits. Brian Austin Green appeared in the role of Elvis Presley, Tom Hanks appeared in the role of Tom Parker.
Earlier, the premiere of the film "Innocent" took place in Cannes, where Bella Hadid, Cara Delevingne and Diane Kruger appeared.