Kourtney Kardashian has published the first photos from the wedding celebration in Italy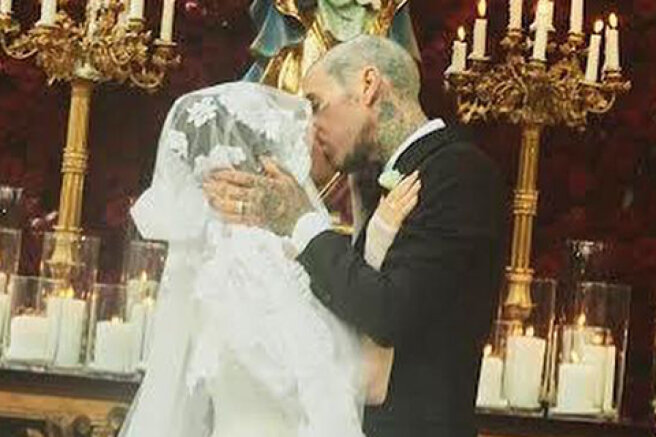 Kourtney Kardashian posted on Instagram* photos from the wedding celebration that she and her husband, Blink-182 drummer Travis Barker, arranged in Portofino.
At the ceremony, the bride appeared in a white mini-dress from Dolce & Gabbana: according to rumors, the brand has signed a contract with the Kardashian family and all family members appeared at the celebration in the outfits of the Italian fashion house. The image of Courtney was complemented by a long veil of transparent lace.
Travis Barker, contrary to tradition, refused outrageous outfits and appeared in a classic dark tuxedo.
Before the celebration, the couple and the rest of the Kardashian family had a pre-holiday dinner, and also spent time on the Dolce & Gabbana yacht.
Megan Fox and her lover Colson Baker were also noticed among the guests of the celebration.
Earlier, Kourtney Kardashian and Travis Barker have already registered their marriage officially in a narrow family circle in Santa Barbara. And before that, they arranged a "training wedding" in Las Vegas after the Grammy ceremony, where they were engaged to an Elvis Presley lookalike in one of the local chapels.
*Instagram belongs to Meta, a recognized extremist organization in the Russian Federation.