Megan Fox and Colson Baker got paired tattoos in the form of a voodoo doll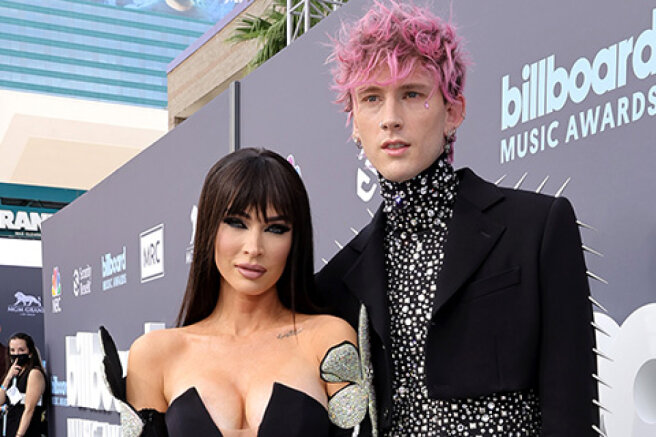 Megan Fox and her fiance Colson Baker, known under the pseudonym Machine Gun Kelly, got identical tattoos on their ring fingers. Tattoos depict voodoo dolls with a needle stuck in the heart — they have the same ones at home. Photos of Colson Baker shared on Instagram*.
In the near future, the couple plans to have a wedding — as insiders say, Megan and Colson want to arrange a celebration in the Gothic style. They want an extravagant wedding in a gloomy style, because both of them cannot be called guardians of traditions. Megan is thinking of settling on a colored wedding dress. It may even be black," a source close to the couple told ET.
Colson Baker proposed to his beloved in January and presented her with an unusual diamond and emerald ring (the stones are the talismans of Megan Fox and Colson Baker). After the engagement, Megan and her fiance drank each other's blood. As the actress said in an interview, they sometimes conduct rituals in which they drink a little of each other's blood. And the musician himself admitted last year that he wears an unusual talisman with a drop of his beloved's blood.
Earlier, Megan Fox fans suspected her of pregnancy: Colson Baker, speaking at the Billboard Music Awards, dedicated the song to "his wife and their unborn child." And at the party dedicated to the 36th anniversary of Megan Fox, she, according to insiders, refused alcohol. The couple has not yet commented on pregnancy rumors.
*Instagram belongs to Meta, a recognized extremist organization in the Russian Federation