Milla Jovovich told Vogue about filming in the Fifth Element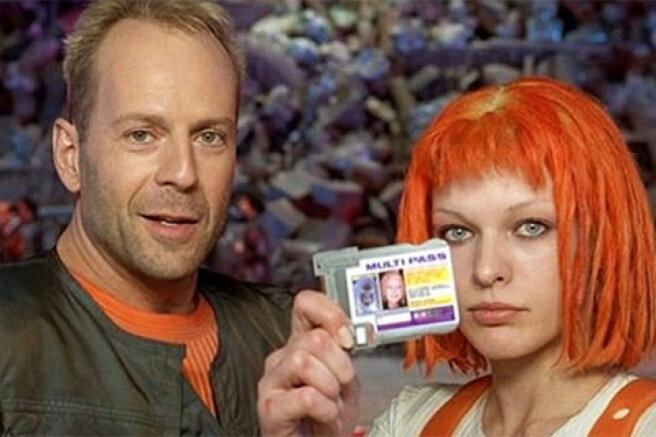 The YouTube channel Vogue published an interview with Milla Jovovich about the filming of Luc Besson's film "The Fifth Element" and the history of the cult costume of Lilu.
Milla shared with Vogue that after the first auditions she was not accepted for the main role. A few months after that, the actress ran into the director at the hotel, it was then that he drew attention to her unusual vintage style and invited her to try out for the role again.
I can't even describe how happy I was. My dream came true then,
— told Jovovich.
During the auditions, the director asked her to perform various unusual tasks, such as "dancing as if you don't know how your body works."
When the direct work on the film began, the famous French fashion designer Jean—Paul Gaultier was invited to create costumes. Milla said that the most difficult thing was to come up with an image of Lilu during the "birth" scene. The actress suggested dressing the heroine in a hospital gown — it was from this thought that the idea with bandages was born.
When people get injured, they just put bandages on to cover the necessary areas of skin,
Jovovich explained. Gautier then said: "Brilliant! I like it."
A separate subject for discussion was the hairstyle of the main character. The director and the team could not come to a decision on which shade of fire to dye their hair: blue, red or orange. Then Milla turned to her stylist friend, and he advised her to dye her hair in fluorescent orange, and her roots in white. This is how the cult hairstyle of Lilu appeared.
The image of Lilu lives both in the history of cinema and inside Jovovich herself.
Lilu is a bright, positive character. She brings out the best in people, and she is the best in all of us. She is love. In this sense, it is the fifth element. Lilu helped me understand who I want to be,
— the actress shared.
She also said that she teaches her children this kindness, especially the eldest daughter.