Media: Bill Gates had an intimate relationship with one of the employees of Microsoft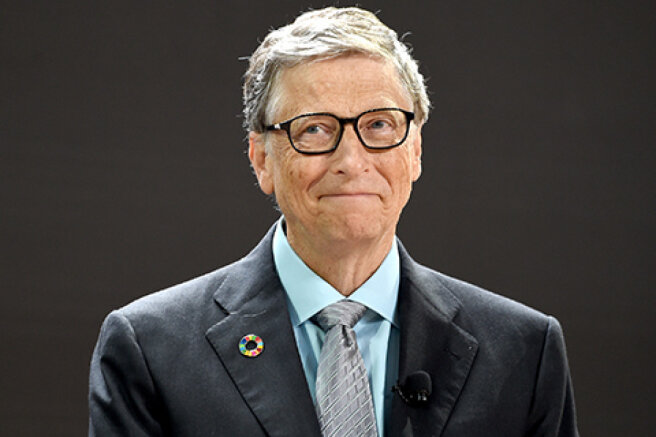 In 2020, the American entrepreneur Bill Gates left the board of directors of Microsoft, one of the founders of which he is. And, as the Wall Street Journal writes, his departure from this post may not be accidental.
The publication reported that the company engaged in an internal investigation, after one of its employees (her name is not called) reported that she had an intimate relationship with Gates for several years.
During the investigation, some board members decided that Mr. Gates was no longer suitable for the position of director of software development at the company that he founded and led for decades,
- notes the publication.
Gates ' affair with one of the employees, according to the publication, began in 2000. The representative of the businessman noted that this circumstance, however, was not connected with the departure of Bill Gates from the post of the company's board of directors.
This affair was almost 20 years ago, and it ended peacefully. Bill's decision to leave the board of directors had nothing to do with it. In fact, he was just interested in spending more time on charity work.,
his press secretary said.
Other Western media outlets have noted that Gates has developed a reputation as someone whose behavior at work has raised some doubts. The Times, citing anonymous sources, reported that Gates repeatedly harassed women who worked for him at Microsoft and in their charity with his ex-wife Melinda.
A spokesman for Gates denies these rumors and says that now many are trying to speculate on the topic of the businessman's divorce from his wife Melinda, which they announced earlier this month. Bill and Melinda Gates were married for 27 years (they were already married when he had an affair with an employee). The couple has three adult children.
In a joint statement about the divorce, the couple said that they do not see any development opportunities for themselves as a couple in the future, but noted that they will continue to work together in the charity.
Soon after, some details of their breakup were revealed. So, sources from their entourage reported that Melinda considered filing for divorce from her husband a few years ago. And one of the reasons for their divorce could be the relationship of the entrepreneur with the financier Jeffrey Epstein, who was accused of sex trafficking underage girls (because of the alleged friendship with him, the son of Queen Elizabeth II, Prince Andrew, has already suffered reputationally). Melinda was opposed to her husband's communication with Epstein, but Bill had his own opinion on this matter. In addition, he believed that he was not doing anything wrong, and claimed that he and Epstein were discussing charity exclusively.
Another curious circumstance was also revealed: it turns out that while married to Melinda, Bill Gates regularly spent holidays with his former lover Ann Winblad. They were vacationing at a cottage in South Carolina and, according to Gates, discussing biotechnology. Melinda knew that. Moreover, the opportunity to spend time with Ann was a condition of Bill before his wedding to Melinda. And before making her a marriage proposal, he asked for approval from his former lover.
It is known that Melinda Gates, after her divorce from her husband, has already received shares of several companies worth more than three billion dollars.