James Middleton spoke about the struggle with depressive disorder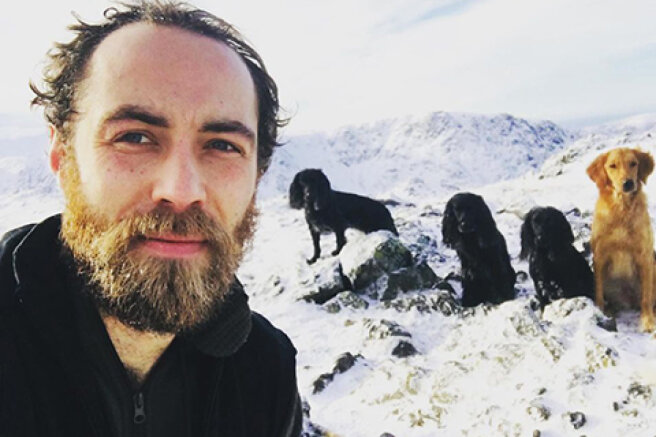 Kate and Pippa Middleton's younger brother James has revealed that he was diagnosed with a depressive disorder a few years ago. He dedicated a large post to this on his Instagram, in which he told what he had to go through and what helped him cope with depression.
Exactly 1,255 days ago, I was diagnosed with clinical depression. That day was the first time I learned about mental health and that it is an integral part of our lives. After 10 days, I disappeared, put the dogs in the car, and, without telling anyone where I was going, went to a remote part of the Lake District Nature Reserve,
- wrote 34-year-old James.
He said that there he swam in an icy lake, took walks in the snow-capped mountains and lived in a remote cottage, trying to calm the restless thoughts in his head.
Why did I do this? I wanted to be in nature. Nature is very important for our psychological and emotional health. And as the Mental Health Foundation says, " Nature is our significant untapped resource for a mentally healthy future." I wholeheartedly support this. One of my best strategies for coping with my own mental health problems today is to take my dogs out for a walk every time, to breathe in all that nature has to offer. Another way is beekeeping. When I'm with my bees, it feels like someone is pressing the mute button for everything that's bothering me.,
- he shared.
James added that he has many stories about how nature has helped him over the past few years, and noted that he can recommend it to others as a great recipe for supporting mental health and well-being.
He also shared pictures taken 10 days after he was diagnosed, and said that at that time he felt only a sense of anxiety, which constantly pressed on him.
This moment with the dogs on the mountain I will never forget. I screamed at the top of my lungs. I cried and absorbed everything that nature gave me to fight depression. Every time I climb this mountain, I say thank you to nature for playing such an important role in my recovery,
- he concluded.
James ' older sister Kate Middleton also pays a lot of attention to the problem of mental health. Together with her husband Prince William, they support the mental health movement and often talk about its importance.
Mental problems, however, did not prevent James Middleton from building a personal life. For a year and a half, he has been engaged to his beloved Alize Thevene. The couple has not yet played a wedding, however.