Sharon Stone spoke about the clinical death after a stroke: "I came out of the body and communicated with the dead"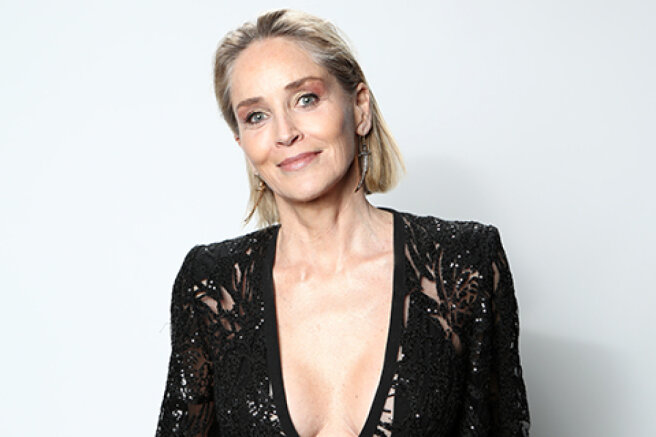 A few years ago, Sharon Stone told the world about her massive stroke and brain hemorrhage in 2001, after which she miraculously survived. In today's interview as part of the show "Good Morning Britain", the star recalled this terrible episode from his life. The star of "Basic Instinct" told what exactly she felt, being on the verge of death.
I have had a clinical death experience, and people describe this condition in different ways. Some argue from a scientific point of view, and others from a spiritual point of view. I take into account both of these versions. When it happened to me, I felt all these things that people usually talk about, like the light at the end of the tunnel and the feeling that you are leaving your body. I had the feeling that I was communicating with people who had left before me. It's an ephemeral feeling: we did not have a dialogue as such, but there was an understanding that we were communicating,
Sharon shared.
Stone said that after she felt a huge pain, as if someone had hit her very hard in the chest. After that, her soul returned to her body — now the star suspects that she felt the same pain after doctors used a defibrillator.
It was clear that I had decided to return to the ward rather than continue on this journey. I think that's all I can tell you about this experience— " the star concluded.
Sharon Stone also revealed how she had to fire her doctor shortly before her brain surgery because he was more interested in self-promotion and talking to reporters than in treating her.
I was taking very heavy medications... Synthetic heroin, which I received intravenously 24 hours a day. Once I woke up on a gurney, and the orderly said that I was being taken to the operating room for diagnostic brain surgery. I asked her to stop for just a second and explain to me what the consequences of this intervention would be. The doctor refused to talk, which is why I had to stand with my feet on a moving gurney with a brain hemorrhage to somehow stop him. He finally looked up from his promotional phone calls and started running down the hall, waving a piece of paper. He shouted that he had received a fax from People magazine. At that moment, I realized that I would have to fire him, because he was more interested in the fax machine than the operation on the brain of his patient," Stone said.
Recall that Sharon Stone suffered a brain hemorrhage in 2001. She went to the doctors only a few days after she began to have a severe headache. Because of this, the actress was already in a serious condition in the hospital, and the doctors gave her only one percent of the fact that she would survive and return to normal life. For many years, Stone did not say anything about her health problems to her colleagues in Hollywood, because she believed that the problems of people who were broken by the disease were not interesting to anyone.