Rapper Guf introduced his beloved to his parents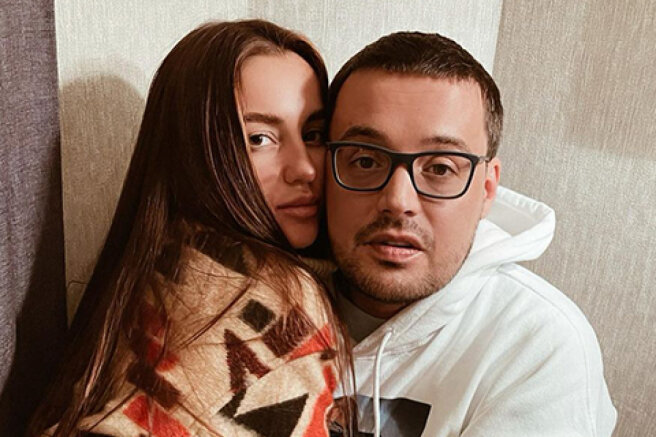 For more than a year, the 41-year-old Guf has been happy in a relationship with the model and owner of her own beauty salon and clothing brand Yulia Koroleva. If initially many fans did not take this novel seriously, considering it another fleeting affair, now they hardly have any doubts about the sincerity of Alexey's feelings (the rapper's real name. - Ed.).
Recently, the couple's relationship has reached a new level. Guf introduced his beloved to his parents. So, yesterday, Julia, along with her boyfriend, visited the rapper's mother on the occasion of her birthday. Previously, the couple chose a bouquet for the birthday girl, as Julia told in her stories.
A bouquet for Lyosha's mother. One of the most beautiful things I've ever bought,
The Queen said.
The mother welcomed her son and his beloved and was delighted with the flower arrangement they presented, calling the bouquet a "bomb". Judging by the video from the girl's story, this was not the first meeting of Yulia with Alexey's parents.
And if the Queen's relationship with her lover's parents is going well, then she is in conflict with his ex-wife Aiza. Even on New Year's Eve, Aiza accused the Queen of interfering with the rapper's communication with Sami's 11-year-old son, and even called the girl her "enemy".
Julia slightly believed in herself. She's got her worst enemy now, and that's me. I remember that six months ago I warned her not to put a stick in the wheel and not to interfere with the communication of her son and father. But she hadn't learned her lesson,
- wrote Aiza on Instagram.
The girl, by the way, hastened to answer Aiza. She said that she wants to live in peace and does not want negativity and hype on this situation.
The romance of Guf and Yulia Koroleva was discussed in the press in September 2020, and later the rapper said that they had been together for a year. In early October, during the couple's romantic trip to the Maldives, they provoked rumors about their engagement. Then the Queen showed off in her Instagram a ring presented by the musician, resembling an engagement ring. By the way, whether the lovers are actually engaged, the general public is still unknown.