Bill and Melinda Gates divorce after 27 years of marriage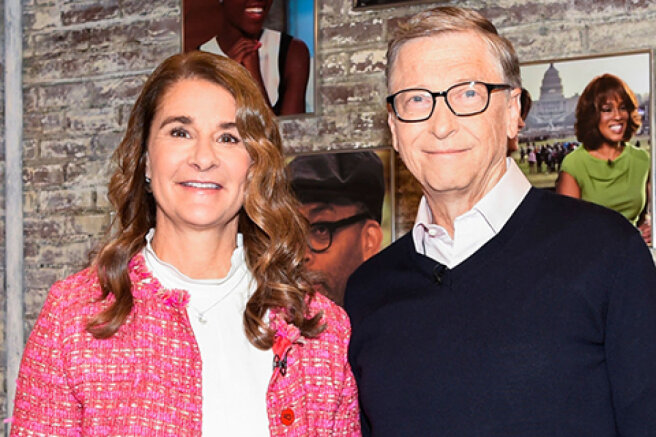 Bill Gates, 65, and his wife Melinda, 56, have announced their divorce. The couple released a joint statement saying they had decided to separate after 27 years of marriage.
After much thought and a lot of work on our relationship, we decided to end our marriage. Over these 27 years, we have raised extraordinary children and created a foundation that works all over the world to enable people to lead healthy and productive lives. We still share our views on this mission and will continue to work together at the foundation, but we no longer believe that we can grow together as a couple in the next phase of our lives,
- they said.
Bill and Melinda Gates met in 1987 when she joined Microsoft. They married in 1994. In the marriage, the couple had three children: the couple have a 25-year-old daughter, Jennifer, a 21-year-old son, Rory, and an 18-year-old daughter, Phoebe.
In 2000, the couple opened the Bill and Melinda Gates Foundation (it was founded in 1994 and was called the William Gates Foundation), which provides assistance to third world countries in the field of medicine and education.
Bill Gates ' fortune is estimated at $ 124 billion. The Microsoft founder remained the richest man on Earth for a long time, until he was surpassed by Jeff Bezos in 2017. Gates is now one of the five richest people in the world.
The couple did not have a prenuptial agreement, so they will divide their assets in accordance with the separation agreement they entered into.
Melinda Gates said that she does not need spousal financial support, and also said that her marriage with Bill is "irretrievably destroyed." According to the publication People, the initiator of the divorce was her.
The first news from MustHub was shared by blogger polinnach.