Sophie Turner and Joe Jonas shared previously unreleased photos from the wedding in honor of the anniversary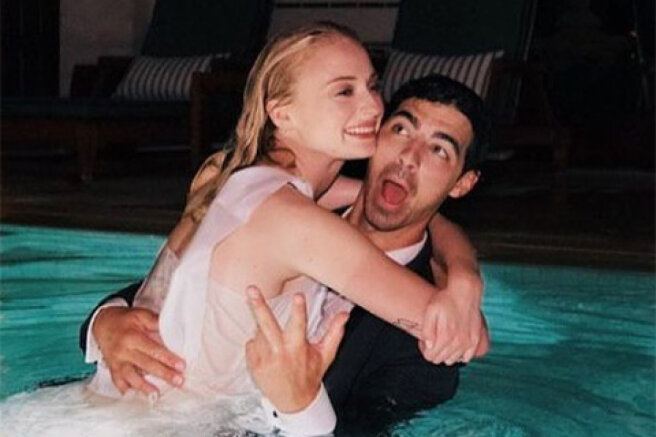 Reviewing wedding photos is a nice family tradition for many couples. 25-year-old Sophie Turner and 31-year-old Joe Jonas decided to show part of their personal archive to all subscribers. In honor of their wedding anniversary-they played it two years ago-the couple shared a whole series of pictures that the public had not seen before.
Judging by the photos, it was a great party! It took place, we recall, in Las Vegas on May 1, 2019. The footage shows Sophie and Joe in the pool, where they jumped right in their wedding outfits, as well as at the DJ console.
Married two years, damn it. I love you, buddy,
he congratulated Joe's wife directly.
This, by the way, was only the first, very spontaneous wedding celebration, which then the public learned only thanks to a short video that one of the guests posted online. The traditional ceremony took place in the summer of 2019 in Provence, France, at the Chateau De Tourreau estate.
Sophie and Joe started dating in 2016, and the following year they announced their engagement. In July 2020, their daughter Willa was born.